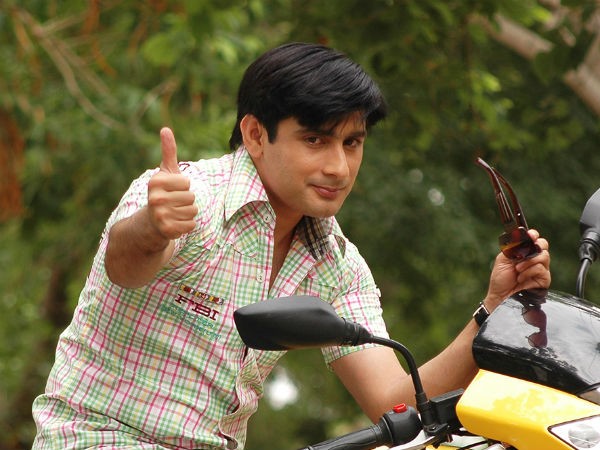 Dhruva Sharma, who passed away on Tuesday, August 1, due to multiple organ failure and cardiac arrest, was not just an actor or cricketer, but an inspiration for many as he proved that disability did not prevent him from achieving his goals. Despite being deaf and mute, he earned a name for himself by sheer hard work.
Dhruva Sharma's rare and unseen pics
"He was congenitally impaired of speech and hearing abilities, but a sharp and an intelligent person," actor Pradeep, who was his close friend, recalls. "He used to understand our conversation by just observing our lips." He says that Dhruva was a kind-hearted man, who had a child-like heart and they will miss him.
Dhruva, who was the son of businessman and actor Suresh Sharma, represented India in Deaf Cricket World Cup in 2005. He became a household name after playing for Karnataka Bulldozers in the Celebrity Cricket League (CCL).
"He was one of the fittest guys in Karnataka Bulldozers and never had health issues," said some of his friends from the CCL.
The passion towards acting took birth when he came to a dubbing studio with his father. Dhruva realised that voices could be recorded in the studios and not in the shooting spot. Hence, he decided to give it a try and worked on lip synching.
With the support of his father and his friends, he turned a hero with Snehanjali in 2007. His debut film won rave reviews and many big names, including late Parvathamma Rajkumar and Bollywood actor Om Puri, had encouraging words about this talent.
It has to be noted that the film earned a spot in the Guinness Book of World Records for being the only movie with a deaf-and-dumb actor in the lead role. Later, he went on to work in movies like Nenandre Ishta Kano, Tippaji Circle, Bengaluru 560023 and Looty.
Although he did not turn a star, Dhruva wanted to convey the message that disability can never stop people from following their dreams.