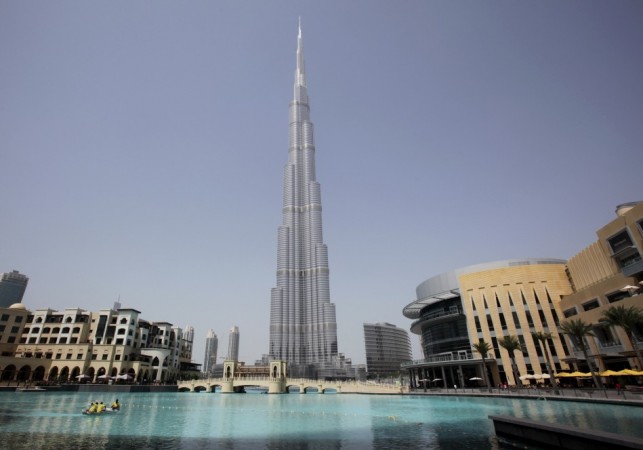 An Indian tourist was allegedly stopped by a policeman from getting into the Dubai metro for sporting the traditional Indian attire - 'Dhoti', believing it to be indecent.
The 67-year-old man travelling to the Middle Eastern capital was accompanied by his daughter Madhumati when the embarrassing incident took place.
The duo was stopped by the policeman as they entered the Etisalat Metro station in hopes to reach Burj Khalifa. The official informed that the dhoti was not within the permitted dress code and hence refused entry.
Dubai has a strict dress code which discourages any kind of skin-show and flouting, the offence of which invites fines and at times detention. However, any such restriction on the full-length dhoti is highly questionable because it nowhere exposes skin.
A flabbergasted Madhumanti told Gulf News of her humiliating ordeal. "We have never been stopped anywhere, not on the Metro or any other places. As I brought him here to show him the UAE, we took him around to Shaikh Zayed Mosque, the Burj Khalifa, Madinat Jumeirah and many other places. My father goes around wearing the same dress because that is actually what he wears all the time and we never came across any issue with it and I don't understand why this happened to us at this particular Metro station," she said.
"We were actually in a hurry to go for a scheduled trip to At The Top, Burj Khalifa and were getting late. I pleaded with him to let us go as it was a hassle for us to get back to the car and reach the Burj Khalifa, we were worried that would not make it on time. But the policeman wouldn't hear a word. It was really embarrassing and my father was really upset."
When the incident was reported to Roads and Transport Authority (RTA), an official informed there weren't any such restrictions or policy by the organisation.
The official suggesting an investigation into the matter said, "What has happened is really surprising. There is no official restriction from the RTA and we have not given instructions on dress codes. I think anything that covers the body and is respectable should be allowed. I believe it was a personal reaction on the part of the policeman and this matter will be investigated."
Dubai's severe restrictions and intolerant approach for tourists regarding dress codes and cultural norms have been a cause of concern. The country's strict ruling even discourages any form of public display of affection. The offense invites fines from authorities.
Only last year, a British couple was fined and detained for having sex on the beach.