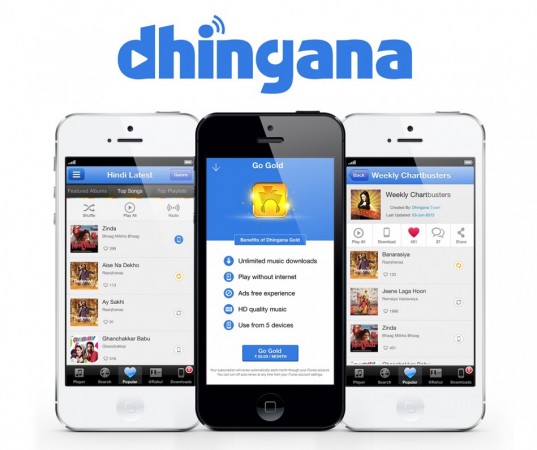 Dhingana, a popular Indian music streaming service provider, has launched a new gold subscription package in Apple App store which lets users to download unlimited HD-quality Indian songs as well as sync files with other devices.
During the launch event, Dhingana, CEO, Rohit Bhatia said, "When conceptualizing Gold subscription service, we wanted our customers to enjoy a truly premium experience. We believe Gold does just that. It provides an enhanced experience like no other with an industry first unlimited download of entire playlists, albums and/or individual songs."
As an introductory incentive, the company is offering a 15-day trial package to consumers to test the service. If the user finds it interesting they can sign up later for a monthly fee of $1.99 (around ₹120). As of now, the premium service is available at Apple iTunes store.
Exclusive premium services of the Gold subscriptions include:
Unlimited music (songs, albums or playlists) download
Ad-free music streaming
HD quality songs (up to 320kbps) download
Subscribers can play music offline (no need for Internet connection to play songs on the device).
Ability to sync music with two devices
Users can also access the company's free app service at Apple App store, Google Play Store, Windows Phone Store, BlackBerry app store. It is to be noted that in order to access the free service, the device must always be connected to the internet. After signing up, users can listen to more than 250,000 songs (old & new) from 35 plus Indian languages and also make personalised playlists.