Dhinchak Pooja, who became a YouTube sensation in a few hours, will not be able to cash in any more on her songs. All her songs have been deleted from YouTube and the person behind the act is a person named Kathapa Singh.
As per reports, Singh has claimed copyrights on the songs. So while you can access her page on YouTube, all the sound tracks are unavailable.
According to YouTube policy, you can get a video taken down if you are featured in it without your consent.
This means Kathapa was seen somewhere in the background of her videos and hence had them taken down. The nation now wants to know, "Why Kathapa killed Dhinchak Pooja".
Dhinchak Pooja aka Pooja Jain came into limelight with her song Selfie maine le li aaj, which had crossed over 8 million views on YouTube. The song, its background and video invited a lot of ridicule, and many memes were made on the compositions.
Now, hilarious memes are being circulated on the removal of Dhinchak Pooja's existence from YouTube.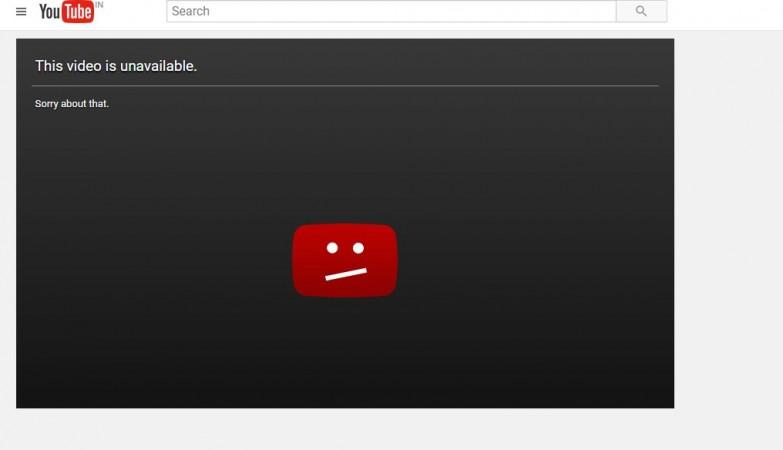 Twitterati are now posting messages on social media indicating that no more ears will bleed, no more tagging your friends in her songs to torture them, and now the world will be a better place to live in.
Take a look at a few of the posts here:
We congratulate Central Government for destroying bases of Internet Terrorism by deleting all Dhinchak Pooja's videos from YouTube.

— Bombay High Court (@2OFFICIAL4YOU) July 11, 2017
YouTube deleted Dhinchak Pooja videos bcoz of copyright issue. It means there is someone creating such music who is yet to identified, SCARY

— EngiNerd. (@mainbhiengineer) July 11, 2017
All videos of Dhinchak Pooja has been deleted from youtube.
Faith in humanity restored.

— Professor GyaanCho™ (@theHasnainRaza) July 11, 2017