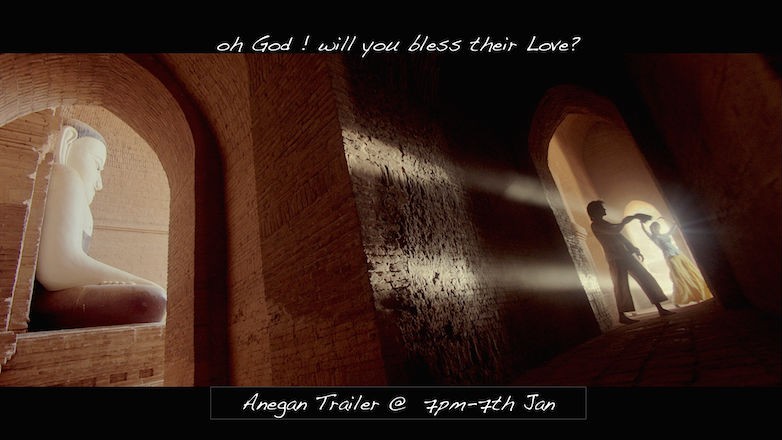 Dhanush starrer "Anegan" trailer has been released on Wednesday evening at 7 pm. It is a neatly packaged romantic action video, which generates positive vibes around the movie. [Watch Video Below]
The trailer of "Anegan" has arrived as a double dhamaka for Dhanush's fans after his Bollywood movie "Shamitabh" trailer was released on Tuesday, 6 January.
The video-clip of "Anegan" clearly reveals the richness of the Tamil movie. It also gives an impression of the flick being a well-made romantic thriller. Dhanush is highly energetic and his chemistry with his female lead works well.
It appears like "Anegan" is yet another movie made by KV Anand in his usual style where the suspense and the thrilling parts remain the prime highlights of the storyline.
The video has some brilliant scenes, action sequences and one-liners.The trailer is well edited video and succesfully gives good impression about the flick.
In the mean time, his fans are now creating a buzz on Twitter related to the trailer and are trying to create trends on social networking sites so that "Anegan" gets good publicity. It has impressed them and they are putting their best efforts to spread good words about the clip.
Amyra Dastur is pairing up with Dhanush. Aishwarya Devan, Ashish Vidyarthi, Atul Kulkarni, Mukesh Tiwari, Vinaya Prasad, Arul Vijay and many others are in the cast.
"Anegan" has SuBha's dialogue and story, Harris Jayaraj's music, Om Prakash's cinematography and Anthony's editing. The Tamil movie is produced by Kalpathi S Aghoram. The flick will hit the screens in February.