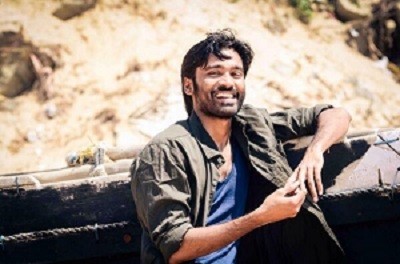 The delay in the release of Vijay's "Thalaivaa" led several film celebrities including Dhanush and Simbu to tweet messages in support of the film.
Dhanush, who is in Switzerland for shooting a sequence for his upcoming film "Nayaandi" along with Nazriya Nazim, came out in support of Vijay's film. The actor tweeted on his micro-blogging site raising concern over the delay in "Thalaivaa" release.
"What happened to thalaiva is unfair.i wish dey show dis kinda effort in makin dis country a better place 2 live than just 2 ban a film," Dhanush tweeted.
He then said, "As long as a film is not based on a true story and has fictitious characters...honestly i don understand. I hope d matter will b resolved wid d concerned parties at d earliest. im sure our CM will do d needful."
The internet as well as news dailies were abuzz with reports about Dhanush's support for "Thalaivaa."
Apparently, a few news dailies had stated that the actor's tweets were against the government. Dhanush was upset with the news and claimed that he had been misquoted.
The actor also clarified on his Twitter handle regarding the reports. "My tweet regd thalaiva has been incompletely carried on a news daily today.i wish 2 b clear dat I was nt referring 2 our GOVT in nyway," he said.
"My concern was nd is only as a film fraternity member and nothing more.i wish to be not misunderstood or misquoted by anybody."
Uncertainty looms large over the release of "Thalaivaa" in Tamil Nadu. The Vijay starrer was stalled from getting released in the state for reasons that remain unclear
The actor's fans as well as a few celebrities have been disappointed over the delay in the film's release. Like Dhanush, Simbu also tweeted in support of Vijay's "Thalaivaa" and urged fans to be calm and patient until the film gets released.