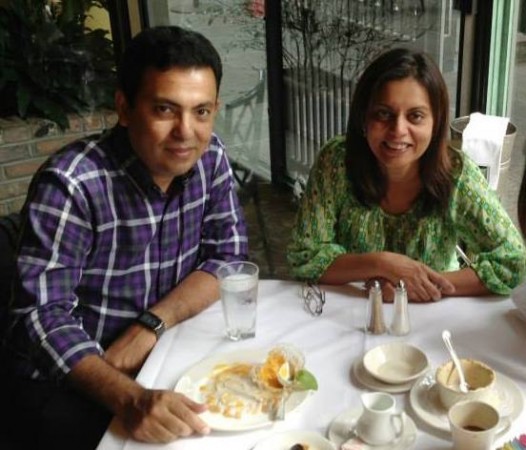 Suspected Islamist radicals hacked to death Atheist American writer Avijit Roy and grievously injured his wife on Thursday evening in Dhaka.
Two unidentified assailants attacked Roy and his blogger wife Rafida Ahmed Banna at an intersection near Dhaka University
The couple, who was in a rickshaw, was dragged out by the attackers to the footpath. The two then attacked the couple with machetes.
In the attack Roy received severe injuries to his head, while Rafida's fingers were chopped off as she tried to shield herself. Both were rushed to the Dhaka Medical College and Hospital (DMCH) where Roy died during an emergency surgery, Inspector Mozzamel Haque told bdnews24.com.
Rafida's condition is said to be critical. Roy had been receiving several threats from Muslim zealots for his campaign against Islamic radicals.
He was an engineer, who rose to became a prominent advocate of the free thought movement in Bangladesh. He is known for his writings on his site, Mukto-Mona, an Internet congregation of freethinkers, rationalists, septics, atheists, and humanists of mainly Bengali and South Asian descent.
This is not the first time that writers and activists have been targeted by Islamist radicals in Bangladesh. Blogger Ahmed Rajib Haider was hacked to death in a similar manner in 2013.
Muslim radical groups have a strong presence in the country and are believed to have a hit-list of any of secular, free-thinkers, who raise their voice against the tyranny of the Islamist groups.