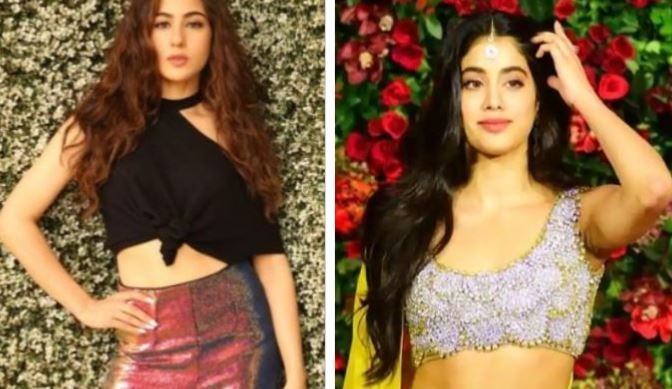 The year 2018 saw two of the biggest debuts made this year. While one was a child prodigy and bundle house of talent, late Sridevi's daughter – Janhvi Kapoor; the other massive debut was that of Saif Ali Khan and Amrita Singh's wild child – Sara Ali Khan. Though the two divas have strikingly dissimilar personalities, their lineage boasts of talent and acting chops.
It was natural for the two divas to be pitted against each other since both had a massive debut. While Jahnvi Kapoor made her acting debut opposite Ishaan Khattar in Shashank Khaitan's tragic love-story – Dhadak, Sara Ali Khan too made a similar debut opposite Sushant Singh Rajput with a natural disaster based love-story by Abhishek Kapoor – Kedarnath.
However, the verdict of their box-office performance is finally here. And Janhvi seems to have taken a massive leap when it comes to making the moolahs. While Dhadak had collected an enormous Rs 8.71 crores at the domestic market on Day 1, whereas Kedarnath has managed to make Rs 7.25 crore (approx.) by the end of day 1 at the domestic circuit.
Janhvi Kapoor and Ishaan Khattar starrer Dhadak struck the right chord on day 1 and went onto make a whopping Rs 11.04 crore on Day 2. While Sara and Sushant's tragic love story has not been able to receive the same kind of warmth from the audience and the viewers and has managed to garner just Rs 9 crore on Day 2.
Since the two divas hail from the family of some historic and talented lineage, it would be interesting to see who wins over the box-office towards and emerges as the bigger find amongst the viewers.