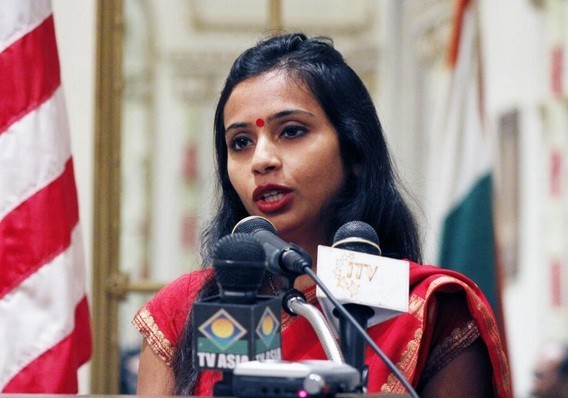 Devyani Khobragade, who was the deputy consul general in the Indian consulate in New York, will now serve as Director (state governments) in the Ministry of External Affairs.
The 1999 batch IFS officer has chosen Kerala to promote the South Indian state's economic interests in other countries and also help in sorting out problems of Keralities working abroad.
Khobragade has also discussed with Kerala Chief Minister Oommen Chandy and other executives of Non-Resident Keralites' Affairs (NORKA) department on the matter.
"Each IFS official has to choose a state and work with it to help them in sorting out their hurdles and encourage relationship beyond cultural interaction. I chose Kerala and have already interacted with the state government officials including chief minister Oommen Chandy and executives of non-resident Keralites' affairs (NORKA) department," Devyani told The Times of India.
"This new division proposes to help states become more active as they enter into sister city agreements or development activity agreements with foreign cities and agencies," she added.
The former deputy consul general was in the news in December 2013 after she was arrested and handcuffed for an alleged visa violation of her housemaid Sangeeta Richard. Following this, she was strip searched and made to stand with drug addicts and sex workers by the New York Police.
Khobragade's arrest had resulted in a diplomatic row between the US and India.