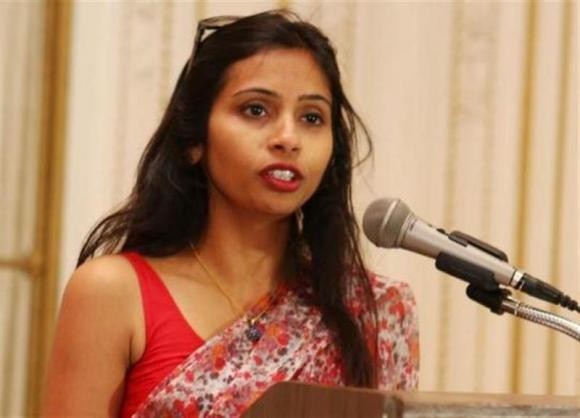 There could be fresh trouble for Indian diplomat Devyani Khobragade, who recently gave a television interview over her arrest in America last year, as she may face disciplinary action from the Ministry of External Affairs.
Khobaragde was arrested last December in New York when she was serving as a diplomat on allegations of visa fraud and making false statements about the salary she paid a female domestic worker , in a high-profile case that came to be called the 'Khobragate'.
The case went on to see one of the lowest points in diplomatic relations between the United States and India, and US ambassador Nancy Powell reportedly stepped down after the incident.
Khobragade recalled the entire experience of her arrest in an interview to Times Now, though the MEA spokesperson Syed Akbaruddin said she did not have the permission to give the interview.
"Devyani is an officer of the MEA. If the question is, did she seek clearance and was it granted, then the answer is no, on both counts," Akbaruddin was quoted as saying by The Times of India.
Devyani revealed in detail the manner in which she was arrested and treated, and also lamented that the case had not moved on.
"Things haven't moved as such, but I am hopeful that specially this Government will take it up positively because this is not just my matter, it's about having a special judicial process against a diplomat," she said in the interview.
She refuted the charges against her in her first television interview after the incident. She also accused the maid of blackmailing her.
Khobragade could face serious action as the interview comes at a time when US-India relations seem to be improving, especially after Prime Minister Narendra Modi's visit to the United States last month.