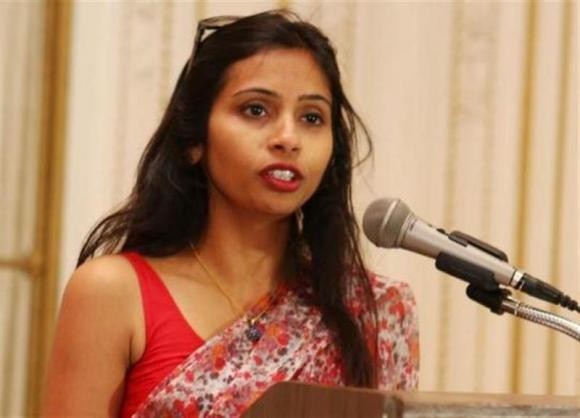 Although a top US administration official declared that the arrest of Indian diplomat Devyani Khobragade should not 'negatively impact' the bilateral relationship between the two countries, sources in the US have confirmed that proceedings against the diplomat are unlikely to be withdrawn.
Calling the bilateral relationship with India 'too important', State Department Deputy Spokesperson, Marie Harf said during a daily press briefing: "We don't want this to negatively impact our relationship, that we work on a broad range of issues together, our bilateral relationship is too important. We had some good conversations with our Indian counterparts. And that's why what we're doing right now is letting that process play itself out and focusing from our end on moving the relationship forward, on the ground and here as well."
However, a PTI report suggests that the US is reportedly gathering more evidence against India's deputy counsel general Khobragade, who was arrested in public on charges of visa fraud, before the deadline of 13 January, when the indictment will be filed against her.
The diplomat row between India and the US escalated when it was revealed that Khobragade, 39, was strip-searched and held in jail with drug addicts and criminals after her arrest.
Sources told the news agency that there is 'no question of an apology' from the US to India over the arrest, during which Khobragade was accredited as a member of Indian delegation to the United Nations General Assembly.
The Indian diplomat could neither have been prosecuted nor arrested under the UN immunity, however, if she had gone back to India and returned to the US for a visit, the charges against her would stand, sources said.