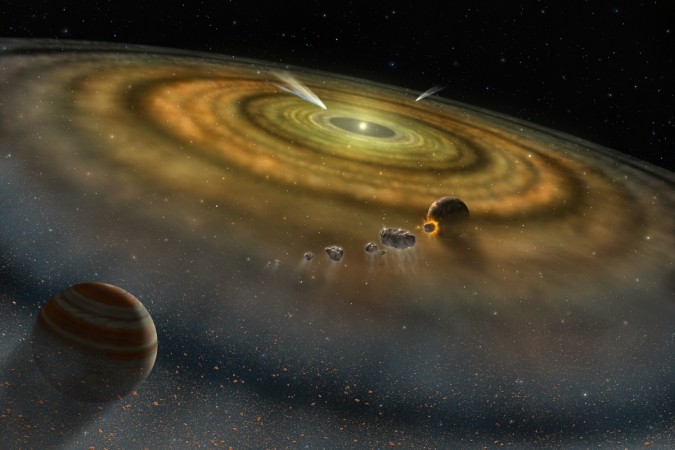 Frank Hoogerbeets, a new-age earthquake researcher who runs the website 'Ditrianum', has urged authorities to stay on high alert as he predicted the possibility of a major earthquake this weekend. On his website, the self-proclaimed seismic researcher claims that a rare planetary alignment of the Earth, Neptune, Mars and moon could trigger a devastating quake that could measure more than 6 on the Richter scale.
Even though the researcher did not predict the exact place where this gigantic quake will hit, he assured that a dreaded tremor will jolt somewhere around the world this weekend. As per Hoogerbeets, the gravitational pull of the celestial bodies from either side of the earth may displace the tectonic plates, and it is the main reason behind the trigger of these mammoth quakes.
Hoogerbeets also revealed that he is using a technology called 'Solar System Geometry Index' (SSGI) to predict potential quakes.
"Some seismic unrest may occur from the 14th to 16th due to the moon's alignment with Neptune and Mars. There is a slight possibility of a strong earthquake with measuring 6 in Richter scale, but borderline to low 6 is more likely," wrote Hoogerbeets on his website.
This is not the first time that he is making predictions on possible future quakes. A few weeks back, Hooogerbeets had claimed that a megaquake could hit the planet during the Christmas period. As per Hoogerbeets, the quake that could jolt the earth during the Christmas period might be so powerful, and it may measure more than 8 on the Richter scale.
Even though Hoogerbeets is making earthquake predictions every week, experts have continuously dismissed his claims stating that there is no way by which quakes could be predicted precisely.
In the meantime, some conspiracy theorists have started arguing that an increase in seismic activities could soon happen on earth due to the impending arrival of Nibiru, the alleged rogue killer planet that might be lurking at the edge of our solar system.