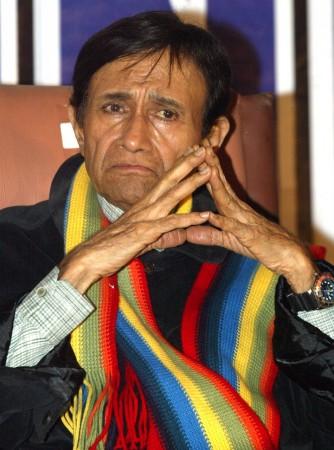 Veteran Bollywood actor and film maker Dharam Dev Anand, better known as Dev Anand, turns 88 Monday.
But the 88-year-old "Evergreen Star of Bollywood" is as energetic as ever and is busy with his forthcoming film "Chargesheet: A Murder Mystery," which opens Friday.
Dev Anand was born on Sept. 26, 1923, in Shakargarh Tehsil of Gurudaspur district in undivided Punjab.
The evergreen star made his first debut in 1946 with "Hum Ek Hain."
He has acted in around 90 films and directed 19 films. Some of his everlasting classics are "Taxi Driver (1954)," "Hum Dono(1961)," "Guide (1965)," "Jewel Thief(1967)," and "Hare Rama Hare Krishna (1971)."
The government of India honoured him with the third highest civilian award, the"Padma Bhushan" in 2001 and the highest award in cinema, "Dadasaheb Phalke Award" in 2002 for his lifetime contribution to Indian cinema.