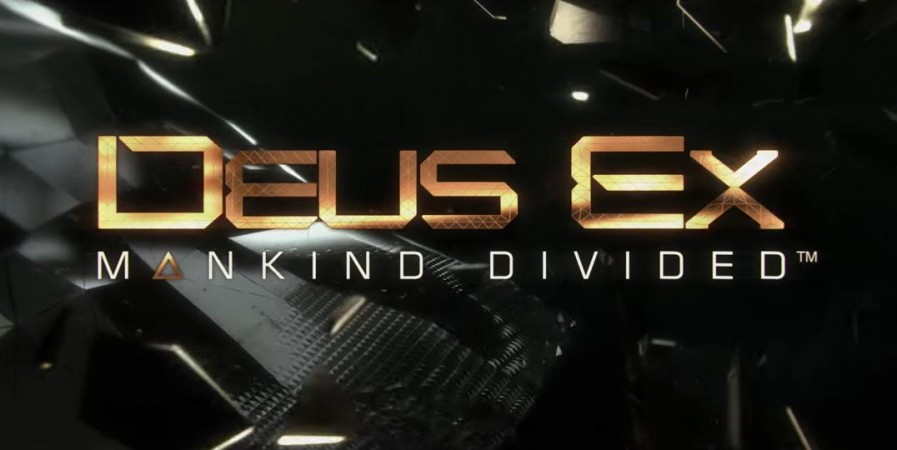 Super-soldier Adam Jensen is set to make a comeback as the world falls apart, thanks to severe human augmentations that now spreads like a plague. Developer Square Enix has finally revealed an intial trailer for its upcoming "Deus Ex: Mankind Divided", set for a 2015 release.
The story of the "Deus Ex" franchise is one that's set in a dystopian future where Nanotechnological augmentations are yet to develop and biomechanical augmentations are the current state of the art. Set in the year 2027, the game centres around global politics related to the human enhancement movement.
The last "Deus Ex" game to release was in 2011 with Square Enix successfully revitalising the franchise with the release of "Human Revolution". The game not only introduced us to augmented human soldier Adam Jensen, but also gave the series a new lease of life – something to build on in the coming years.
Fast forward to 2015, we have already been treated to the first-ever announcement trailer for the upcoming "Deus Ex: Mankind Divided" (see below). And by the looks of it, the game seems like it has a lot of potential to take the story forward, if not introduce different gameplay mechanics and improvements from the last game.
"Deus Ex: Mankind Divided", which is coming to Xbox One, PlayStation 4 and PC later this year, was first introduced via the puzzling Twitch campaign, called CantKillProgress. "Mankind Divided" puts you in the boots of Jensen through events that occur after "Human Revolution", set in a world that's becoming more dependent on augmentations.
As a result, now more enemies have access to the technology, bringing super-soldier Jensen back into action as he now has to fight to save the future of humanity. "Mankind Divided" is set in 2029 and the developers have also promised that Jensen will now have access to newer and better technology to fight the growing menace.
Like "Human Revolution", "Mankind Divided" will also combine shooting elements with role-playing tactics. This time around, Jensen can use a number of cybernetics to his advantage, although Square Enix hasn't detailed on the newer technologies as yet.
From what we can gather for the game (for the time being), the PEPS or Pulsed Energy Projection System from the original game will return. However, this time, the developers have implemented the tech directly into Jensen's system. It's a sort of close-range cannon, and although non-lethal, it can fling enemies near to Jensen.
Apart from that, it seems like the Taser darts will now be part of Jensen's arsenal, which when shot from this hand can swiftly check enemies. These darts should come handy for all those who prefer to take it slow and easy and would like a more stealthy approach to the game.
While stealth will indeed form a huge part of the game, there's also a fair bit of combat mechanics that will play a crucial role in the game. And as far as close-quarters combat is concerned, Jensen will now have improved arm blades.
We are yet to receive word on the different abilities of the arm blades, but the announcement trailer suggests that they can also be used as projectiles against enemies – launching an arm blade will pierce through the enemy and stick him to the wall. In fact, the trailer even suggests that Jensen can now generate plated shielding.
And as always, there are a lot of guns. More guns and rifles than you can think of. Jensen can access a number of useful assault rifles, guns and other weapons with which he can clear out both regular and superhuman enemies. We anyway got a glimpse of that from "Human Revolution".
"Deus Ex: Mankind Divided" is a new take on a future where augmentations catch up like an addiction. And even though it may seem the overall theme has caught the attention of the new "Call of Duty" game, we are expecting "Mankind Divided" to offer a more human angle to the entire augmentation story.
More details on "Deus Ex: Mankind Divided" is expected later this month from Square Enix. Stay tuned for more updates!