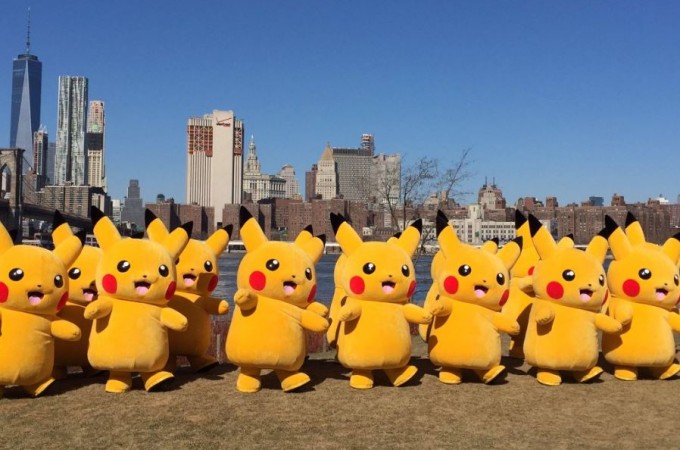 Bidding for the movie rights of the popular Pokémon franchise heated up recently after the immense success of the latest video game, "Pokémon Go." Recent reports state that Legendary Entertainment has joined hands with The Pokémon Company to make a live-action movie on the franchise.
According to Deadline, the studio and The Pokémon Company (partially owned by video game giant Nintendo) will team up for a feature film franchise based on one of the most iconic characters from Pokémon franchise – Pikachu.
The movie will be based on the handheld game titled "Detective Pikachu" that was released in Japan earlier this year. Unlike a usual Pikachu, Detective Pikachu wears a cute deerstalker and interacts with people.
In the video game, Pikachu accompanies a young boy, Tim, and both of them go on an adventure to find Tim's missing father. In the journey, they also get to solve several crimes. When he is not doing his detective duties, Pikachu likes to drink coffee and flirt with beautiful women.
In the Pokémon universe, Pikachu has always been one of the most beloved and adored Pokémons. He has been a central figure in the animated series and has become a pop culture icon in recent years not only in Japan, but also in several other countries, including the US, the UK and India.
Neither the studio nor The Pokémon Company has revealed much about the movie and why they decided to make a film revolving around Pikachu. It seems that the immense popularity of the character across the world led them to initiate the film franchise with the electric-type Pokémon in the lead role.
As reported by Variety, Toho, the long time movie collaborator of The Pokémon Company, will distribute the film in Japan, while Universal will handle the distribution outside the Japan.