The Saudi elite -- princes and billionaire businessmen -- recently arrested in a power grab are reportedly being tortured and thrashed by American private security contractors, according to a report by Daily Mail.
In a recent crackdown ordered by Saudi Arabia's Crown Prince Mohammed Bin Salman, some of the country's most powerful figures were arrested this month. The Crown Prince ordered detention of at least 11 fellow princes and hundreds of businessmen and government officials over claims of corruption.
Crown Prince Mohammed, last month, had vowed to restore 'moderate, open Islam' in the kingdom and had relaxed several stringent and ultra-conservative rules and practises in the country, especially for women. The most prominent of them was lifting a ban on women driving in the kingdom.
The British newspaper on Wednesday released a report quoting a key source stating that the arrests of the princes and businessmen were followed by interrogations, which were being carried out by "American mercenaries" brought in to work for the crown prince.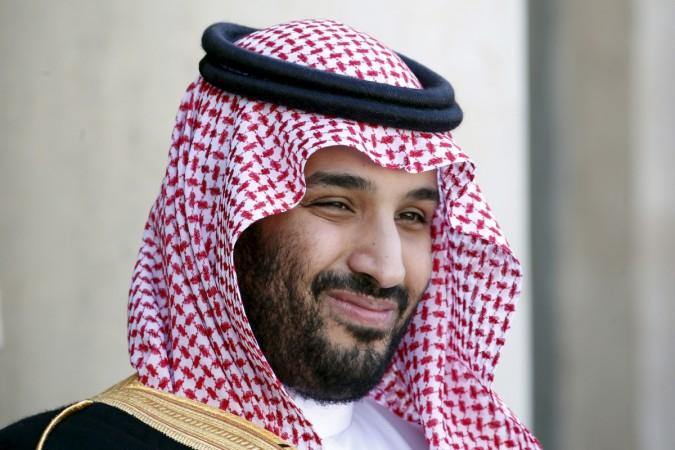 "They are beating them, torturing them, slapping them, insulting them. They want to break them down," the source told DailyMail.com.
The report stated that the firm involved in the interrogation is named "Blackwater" and its presence in Saudi Arabia has been mentioned on social media and also by Lebanon's president.
Blackwater's successor, Academi, however denied being in Saudi Arabia and said that it does not engage in torture. Torturing practises by any United States citizen is illegal.
The report also stated that the Saudi crown prince has also confiscated more than $194 billion from the bank accounts of the prominent figures arrested and also seized their assets.
The princes and other billionaires arrested in the crackdown are being kept in confinement at the Ritz Carlton hotel in Riyadh.
"All the guards in charge are private security because MBS (Mohammed Bin Salman) doesn't want Saudi officers there who have been saluting those detainees all their lives,' the source told the Daily Mail, and asked to remain anonymous.
"Outside the hotels where they are being detained you see the armored vehicles of the Saudi special forces. But inside, it's a private security company. They've transferred all the guys from Abu Dhabi. Now they are in charge of everything,' the source said.