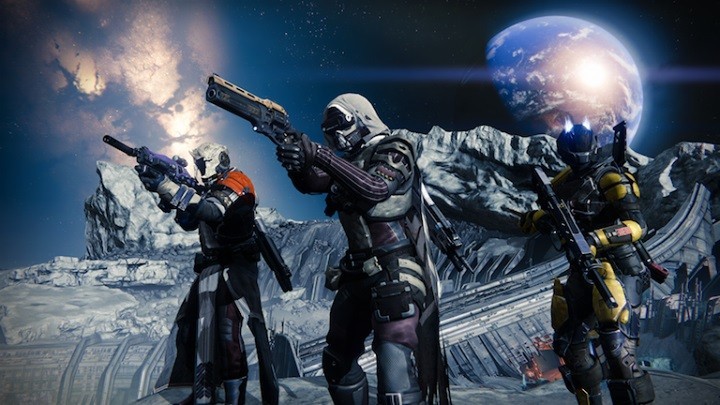 Destiny's in-game character, Xur, Agent of the Nine will be back in the reckoning during 5-7 December weekend. Xur is known to appear only during the weekend and players will find him at the Tower hub.
This week, players will find Xur in the Tower Hanger and he will be standing on the right side of the first staircase past the security gates.
As players must be aware, this will be the last time Xur will be travelling to Tower, before the release of The Dark Below DLC. The first expansion to Destiny will be rolling out on 9 December 2014.
Xur will be available to players only for two days and will later disappear until the next weekend.
Below are the items that Xur will be selling from 5-7 December:
Helm of Inmost Light
Class: Titan
Type: Helmet
Light: +24 / 30
Strength: +95 / 102
Reduce melee cooldown when you pick up an Orb
Provides Death From Above and Headstrong for Fist of Havoc
Increase melee attack speed
Young Ahamkara's Spine
Class: Hunter
Type: Gauntlets
Light: +24 / 30
Discipline: +88 / 95
Tripmine grenades last longer when placed
Increased reload speed with Special Weapons
More Super energy from Grenade kills
Light Beyond Nemesis
Class: Warlock
Type: Helmet
Light: +24 / 30
Strength: +88 / 94
Revive teammates faster. Spawn more orbs.
Increased melee attack speed
Replenish health when you pick up an Orb
Plan C
Class: All
Type: Fusion Rifle
Attack: 274 / 300
Magazine: 5
Charge and equip times are very short immediately after weapon swap
This weapon has bonus accuracy while firing from the hip
(Source: iDigitalTimes)