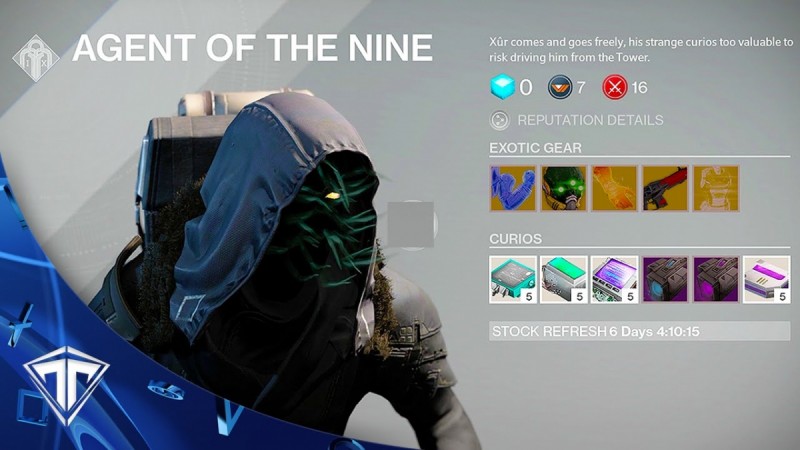 Buckle up ye Destiny faithful. Our favourite exotic weapons and items dealer Xur is back in the Tower for the weekend starting 5 June with a number of new and improved gear for fans to trade. As usual, you will find him at the giant gate near the Speaker in the Tower until 7 June, 1 am PST.
For this weekend, Xur will be dealing the Helm of Saint-14 (Exotic Titan helm), Young Ahamkara's Spine (Exotic Hunter gloves) and Obsidian Mind (Exotic Warlock helm), each of which are available for 13 Strange Coins. Also, the MIDA Multi-Tool is available for only 23 Strange Coins, and is one of the best scout rifles in the game.
Apart from that, the Exotic Chest engram is also available for 23 Motes of Light, meaning this is a big chance for Warlocks to pick up the House of Wolves Exotic chest Purifier Robes.
However, you need to keep in mind that the Exotic chest Purifier Robes are random and you may not get it on your first engram. However, several more tries should seal the deal.
Stay tuned for more updates.
[Source: Gamingbolt]