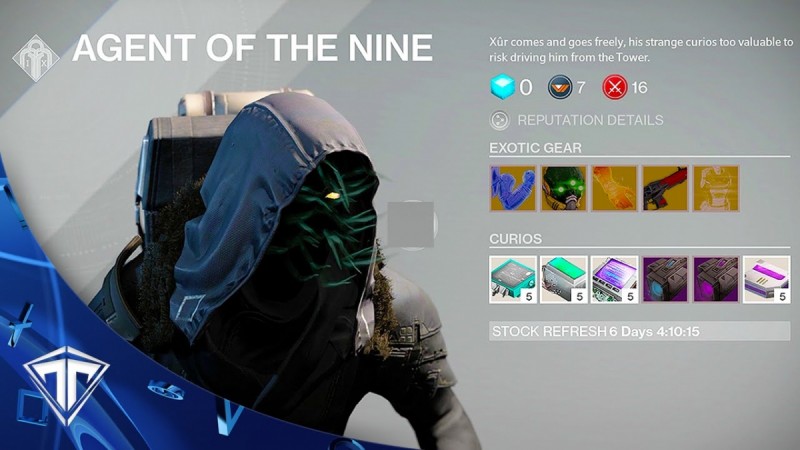 To be honest, the once-glistening inventory of Xur – Agent of the Nine – has now faded, compared to what fans were being treated in the beginning.
However, Xur's inventory for the week boasts of some pretty decent gear for players to look into (Still no sign of the Gjallarhorn, though).
As far as the list of gears and weapons from Xur for the week is concerned, expect to see the Peregrine Greaves (Exotic Titan boots), Crest of Alpha Lupi (Exotic Hunter chest) and Heart of the Praxic Fire (Exotic Warlock chest), each of which is available for 13 Strange Coins.
The Exotic weapon for this week is Red Death, a pulse rifle that's available for 23 Strange Coins. The Red Death offers high impact and signature perk that heals you with each kill obtained. This is simply one of the best weapons in the Crucible, not to mention a very good all-around Exotic as far as PvE is concerned.
Apart from that, interested players can also obtain any of the new House of Wolves Exotics like The Ram or Celestial Nighthawk by purchasing Exotic helm engrams from Xur for 23 Motes of Light.
As usual, you will find Xur in the Vanguard's Hall in the Tower. He will remain there till 28 June, 2 AM PST.
Stay tuned for more updates!
[Source: Gamingbolt]