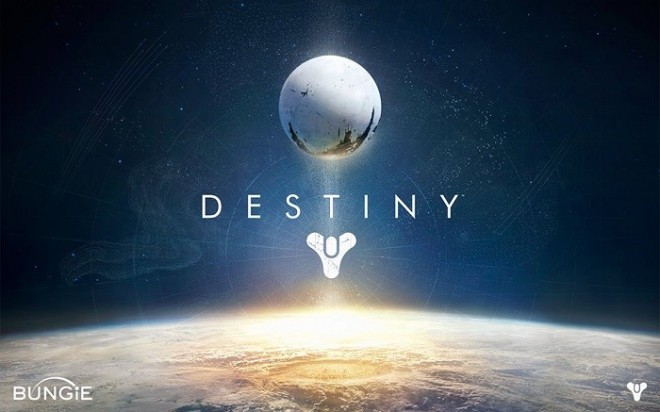 Bungie's upcoming video game, Destiny is reportedly having a huge file for Xbox One.
Reports have indicated that the game will have a 40GB installation file.
This new information is from an Imgur user, who managed to get a copy of Destiny's Xbox One version.
The back cover of the image reveals that the game will require more than 40GB to install. It has to be noted that many games are now getting bigger install size (NBA 2K14 on Xbox One had around 40GB, Last of Us Remastered on PS4 had 50GB).
The pre-downloaded Destiny size is close to 18GB, according to GameEspresso, this signifies that the base game will be playable and the rest will be downloaded in the background on the launch day.
Meanwhile, players who have not yet pre-ordered that game can unlock a pre-order bonus of $10 Xbox gift card digital code form via Microsoft Store. But they will have to pre-order before 5 September 5 pm ET.
Meanwhile, Eric Hirshberg, CEO of Activision spoke to Examiner regarding the upcoming Destiny game release. Activision will be publishing Destiny and Call of Duty Advanced Warfare.
Speaking about the game's delay, he said, "I think you know Destiny was delayed and that pushed it into the holiday quarter. It was the right decision to delay it because you never get a second chance to launch [a new game] and make that first impression. Obviously we wanted to prioritize getting the game right and set up for the 10 year vision that we have for Destiny."
He further spoke about the developer Bungie and how it surprised him with its clear vision. "What I'll say about Bungie that seems unique to them is they have one of the clearest visions, meaning when I think back to the first meetings on the game that I was a part of, the concept art, which can often times look like a distant cousin of what the game ends up looking like, hit exactly what they were aiming at. They had this vision for this world and the way it was going to look and feel, and [even though] it has taken a few years to execute, it really does feel like the picture they painted years ago," he said.
"I remember another key moment for me was the first time I experienced what we're calling the shared world shooter elements where you're playing single player, you're playing a campaign [mission], and then you get dumped into this public space with other players, and you have to team up with them to take down an enemy, that was magic. It was one of those moments where I thought 'okay, I haven't experienced that before. That feels new, fresh and cool.' Those have been the big moments that I remember and have given me a lot of enthusiasm for the project," Hirshberg added.
Destiny will be released on 9 September 2014 for PlayStation 3, PlayStation 4, Xbox 360 and Xbox One.