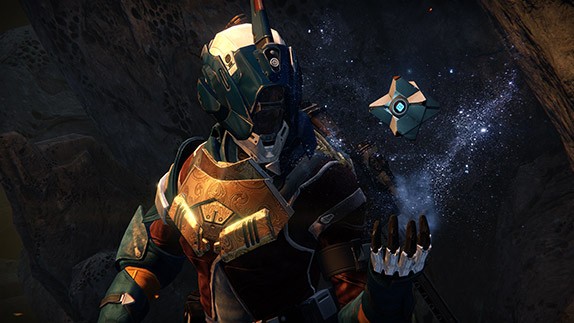 Destiny players can now expect to see some new update coming their way on 20 November, 2014. These will include the return of Iron Banner and voice chat into matchmaking.
Bungie listed the features on its official website and said that the voice chat will be on beta testing from 17 November, 2014. Players will be able to automatically activate it or they can toggle it switching on or off during the session.
Apart from that, players will also be able to make the choice of making calls public or fireteam chat only. Bungie has said that the feature will be available on Strikes, but it is yet to be seen if it will also be on PVP content.
Another feature that is making a comeback is the Iron Banner. It said said, "Lord Saladin is poised for a return to the Tower. This time, his reappearance will be intentional. After a surprise ambush during what was supposed to be his sabbatical, we sent him packing again. More work was left to be done to realise his new potential."
Bungie promised that it will give a day's advance notice to players before it releases the content. Below is the content that will be included in Iron Banner 2.0:
Power. Does. Matter!
Only players Level 20 and above can lead a Fireteam
Players below Level 20 can accompany more powerful friends
Players within 3 Levels can be competitive with each other
Your DEFENSE rating affects how you take damage

Wear your best (highest rated) armour
Players out of your league will seem like a Boss

Your ATTACK rating affects how you inflict damage

Equip your best (highest rated) weapons
Lower-level players wielding fully-upgraded weapons should still be considered a very credible threat!
Claim victory to gain reputation.
Lord Saladin now has five ranks to obtain through victory
Your previous Iron Banner rank has been preserved
The Tempered buff is a twelve-hour boost in reputation gains
Activate Tempered later during the event to catch up faster
Acquire exclusive Iron Banner rewards.
Increase your Rank to unlock better gear
Reforge weapons to reset progression with new perks
Earn gauntlets and boots to move you closer to Level 30
See Lord Saladin for details!
Quitters never win.
Reputation gains are only awarded only to the winners
Defeat grants a token to be redeemed after a future win
You can carry up to five Iron Medallions at any time
Partial reputation gains are earned instantly upon victory
Strike while the Iron is hot.
Your reputation will be reset at the conclusion of this Iron Banner
Like any competitive activity, each new event is a chance to regain your standing