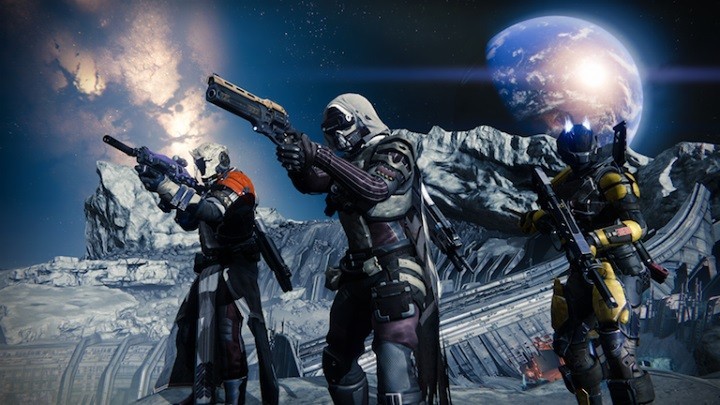 Bungie has announced that it has released a new update 1.0.2.3. for Destiny that brings up stability in the game and numerous fixes.
Destiny has been updated to be more stable and more challenging during unique endgame moments. http://t.co/cmEsgJCwZs pic.twitter.com/g6qrS68N5X

— Bungie (@Bungie) October 28, 2014
The new update is expected to bring fixes to server error, Zebra error codes, Kicked To Login, Kick To Orbit. It also brings changes to the player experience in Raid.
Below are the full patch notes for Destiny's update 1.0.2.3 (Bungie):
General
Fixed an issue in which multiple errors reported with Zebra error codes
Errors previously reporting as Zebra will now display as their own separate codes
Fixed a rare issue related to being Kicked To Login repeatedly
Fixed a rare issue that resulted in a Kick To Orbit reported with the Cockatoo error code
Servers
Fixed an issue where some players would occasionally be erroneously kicked at the beginning of an activity due to a server error
Increased protection against account corruption
Raid
Fixed an issue where Atheon was not choosing random targets for teleport through the timestream during the final encounter on the Vault of Glass
Fixed an exploit where Atheon could be forced off his platform
Bungie has promised that more updates will follow in the game. It also revealed that future updates will include Exotic Weapon tuning, new features for voice communication between matchmade teammates, and the ability to hold more Bounties in your pocket at any time.
PS4 Errors in Destiny
Destiny's PlayStation 4 players were facing errors when they tried to sign-in. Bungie has been posting regular updates on its Twitter page on the work. It said that it was investigating the connectivity errors and will rectify it.
We are seeing the number of Monkey errors subside. Thank you for your patience! — Bungie Help (@BungieHelp) October 29, 2014
We're currently investigating the Monkey errors players have been receiving. Thanks for your patience while we work towards a solution.

— Bungie Help (@BungieHelp) October 29, 2014
We're currently investigating issues preventing PlayStation users from signing into Destiny. — Bungie Help (@BungieHelp) October 28, 2014
We're aware some of you are unable to connect to the PSN at this time. We are investigating the issue.

— Ask PlayStation (@AskPlayStation) October 28, 2014
We are actively investigating issues impacting players' ability to sign in to Destiny on PlayStation 4. — Bungie Help (@BungieHelp) October 28, 2014