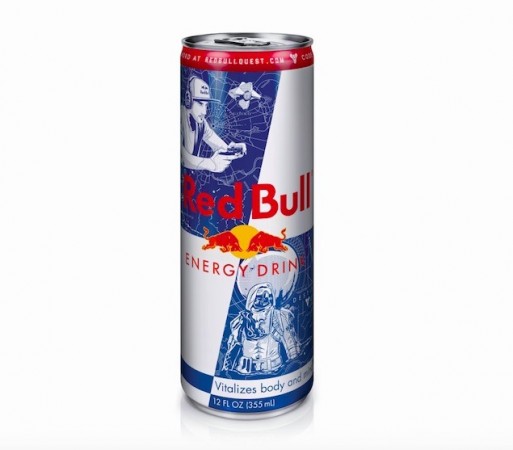 Here's a riddle: What has a couple of bulls locking horns on its logo, gives you wings and is offering free XP bonus for Destiny's upcoming Taken King DLC? We got two words for you – Red Bull.
Before you think this is some sort of a practical joke, let us tell you that this is serious news. In fact, according to reports, Red Bulls sales are expected to skyrocket this July after it was announced that the company is set to release a new Destiny-themed can of its energy drink at 7-Elevens in the US and Canada.
As reported, each can of Red Bull will now come with a code for a one-time consumable, allowing players to receive bonus XP, which translates to a 50% additional gain for 30 minutes.
While players will be able to use only one code at a time, but the more Red Bull they buy, the more codes they will be able to use. Apparently, players will need to redeem the code at the Red Bull Quest website.
In case you haven't noticed till now, but it seems like this is a brilliant marketing ploy from the company – cashing in one of the most popular titles out there in the market, resulting in ultimate win for the drink maker, not to mention increased sales numbers and added website traffic.
Apart from that, there's even a planned multi-stage mission on the cards for Destiny's upcoming DLC that players will only be able to access if they buy a Red Bull.
And even though neither Activision nor Bungie have released any details about the quest till now, eSports athlete and Destiny fan Michael "Flamesword" Chaves will apparently coach gamers through it. All we know is that he will appear on the new promotional can.
Also, specially marked four-packs of Red Bull will now make their way to Walmart, granting players access to a Mega XP Accelerator for the upcoming DLC.
Interested players can pick up the Destiny-themed Red Bull cans at 7-Elevens in July and will be able to use the XP bonus right away. They can later check out the quest when Taken King debuts on 15 September.
Mark your calendars as the Destiny-themed cans will be available everywhere by August, with Walmart even having its own exclusive ones with a Destiny-themed four-pack.
[Source: Prima Games]