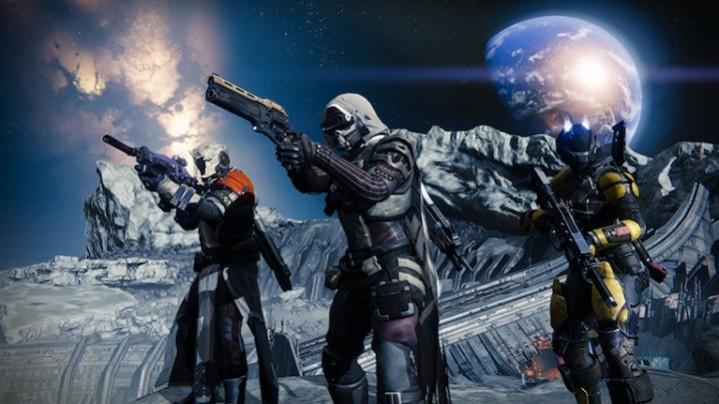 Bungie's recent hit gaming title, Destiny, has its share of rumours doing rounds and David "Deej" Dague, community manager at the company has taken time to clarify the rumours and to confirm the future update for the game.
Deej spoke about various issues on the Bungie's Weekly Update. "We've seen a lot of theories about Bungie on the Internet this week. I understand why that stuff is compelling. The drama of the rumor mill is a symptom of a greater issue: We all want Destiny to be better. The problem is that sifting through gossip in search of truth doesn't bring us any closer to a stronger game," he said.
He touched upon the topic of Raid Matchmaking as asked by one of the fans. He adds that while Bungie has pioneered Matchmaking, some of the allies have not gone the "distance together." Explaining that Raid was fashioned for solid teams of killers, many of the raiding parties have come out as victorious from the Vault of Glass.
"We're having conversations about how Matchmaking might support the more challenging activities in Destiny. It's a start. Keep sounding off about it, and maybe someday some matchmade Fireteam mates will hear you, too," he added.
To a question on when the next update for Destiny might be rolling out, his answer was "very soon."
He also added that constructive criticism was good for the company to build on the experience, but it needs substantial feedback from fans.
On bringing private matches into Destiny, he said that though he understood and wants the same, it will be a "dare and challenge" to the competitive community. He also said that the Destiny Companion app has been updated recently and there is a separate team devoted to working on it to solve issues on it.
To a question on why Hunters are most graceful, he said that if players looked closer they can see that "it s all an act," and answering a question about the Warlock's magnificence he explains, "I think it's that effortless sense of inner strength. And beauty. Warlocks are magnificent simply because their inner-light cannot be contained by the regal cloak that drapes from their sturdy shoulders."