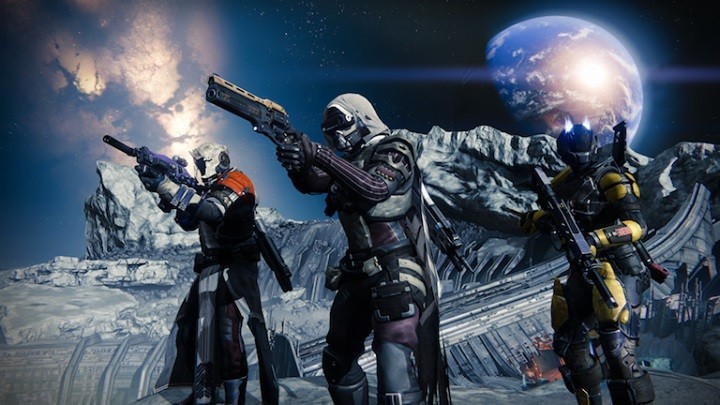 Players of Destiny will be happy to see that Xur The Agent of Nine will be back during the weekend of 24 October 2014. He is known to appear only during the weekend and you will find him at the Tower hub.
He arrives at 9:00 am every Friday and leaves at 9:00 am every Sunday. For players, he is a priceless collection among the one-time exotics. Having him will help players to speed up the process of weapon progression. However, if players do not have the needed Strange Coins, then they are in for a loss.
This is the Seventh week of Xur in Bungie's Destiny and he will be found in the Hall of Guardians. Players will find him standing to the right of the table where most of the Vanguard vendors are gathered.
Though it is to be noted that he will not have any new exotic items to sell, players who have not bought any exotic item can buy it this time around. Xur's items are recycled collection of the items that were debuted initially.
Surous Regime - 23 Strange Coins
Voidfang Vestments - 13 Strange Coins
Crest of Aplha Lupi - 13 Strange Coins
The Armamentarium - 13 Strange Coins
Exotic Glove Engrams - 23 Motes of Light
Xur will be selling cannon telemetry, fusion rifle telemetry, machine gun telemetry, plasma drive, emerald coil, heavy ammo synthesis.
Destiny allows players to play FPS in an always online setting. The game was released on 9 September 2014. It was released on PlayStation 3, PlayStation 4, Xbox 360 and Xbox One.
Below are the items that Xur has offered for sale:
The Armamentarium
Class: Titan
Defense: 339/439
Light: +21
Discipline +131
Carry an additional grenade
Carry more ammo for Heavy Weapons
Carry more ammo for Special Weapons
Crest of Alpha Lupi
Class: Hunter
Defense: 339/439
Light: +21
Strength +123
Revive teammates faster. Spawn more orbs.
Carry more ammo for Special Weapons
Carry more ammo for Hand Cannon
Voidfang Vestments
Class: Warlock
Defense: 339/439
Light: +21
Strength +108
Enhanced Axion Bolt. Spawn with grenade energy.
Carry more ammo for Hand Cannon
Carry more ammo for Special Weapons
Suros Regime
Class: All
Type: Auto Rifle
Attack: 260/300
Magazine: 33
The bottom half of each magazine deals bonus damage and has a chance to return health when dealing damage.
When zoomed, this weapon fires slower, but causes additional damage.
When held, this weapon grants +2 character Agility.
Destiny community must also note the following points:
Xur will be only available until Sunday morning, just for two days.
He will be visiting against next week, so keep your Strange Coins ready.
(Source: iDigitalTimes, Gamepur)