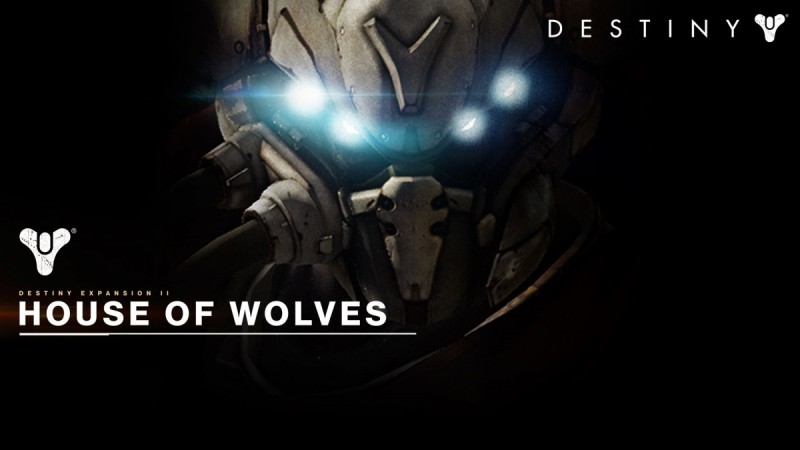 Destiny's House of Wolves DLC has probably made the most noise, as far as DLC release for games are concerned. But somehow that doesn't surprise us since Destiny itself had such a great impact with its evolved gameplay mechanics, the exotic weapons and items merchant Xur.
Recently, Bungie took the Twitch live stream service once more to detail fans and players on the upcoming House of Wolves DLC, this time focusing on its Prison of Elders game mode. And as it seems, Prison of Elders, Destiny: House of Wolves' endgame content for high-level Guardians is really living up to the expectations.
What is Prison of Elders?
As far as the Prison of Elders game mode is concerned, the mode plays out as a three-player cooperative "horde"-like experience, developer Bungie confirmed. Apart from that, Prison of Elders, unlike Trials of Osiris, is a competitive multiplayer mode that also supports matchmaking.
The new Prison of Elders mode offers up to four distinct settings. For instance, the standard Prison of Elders is a level 28 arena that supports matchmaking. "It has randomized elements, it's combat-focused," said House of Wolves lead designer Matt Sammons during Bungie's livestream.
So if you indeed decide to jump into the Prison of Elders, know that the mode will throw enemies at you whose difficulty levels will only increase as you move ahead. Apart from that, there are three different tougher challenges that will also be available: one at level 32, one at level 34 (new level cap in House of Wolves) and level 35.
"The first two will rotate through a group of five on a weekly basis, while the level 35 challenge will always be 'Skolas's Revenge.' The challenges Guardians can play the Prison of Elders as often as they like, but they can only get rewards from each challenge once per week, like the raids. Unlike raids, however, the challenges won't save progress — you have to complete them in one attempt," Polygon explains.
As revealed by Bungie, each of the rounds will contain three waves, alongside a gameplay modifier that will be active during each round. The first one to be shown in the latest stream was Trickle, which considerably lessens the rate at which cool-down timers will recharge. There's also one called Small Arms, which provides a polish to primary weapons.
Players, however, need to note that when a Guardian dies, they can't be revived by a teammate for 30 seconds. When everybody dies, the group has to start from the beginning of the current round.
But if it's rewards that you are seeking for all the trouble, know that Prison of Elders will offer exotic and legendary gear, with some of those weapons and armour pieces being available exclusively in this mode.
As of now, Bungie has already announced that Prison of Elders rewards also include Etheric Light, a new material that Guardians will require in order to improve existing legendary equipment.
Destiny Multiple Raids
Destiny players, brace yourselves! The House of Wolves DLC may not be the only biggest thing coming off Bungie's development desk this year. During a recent studio visit, Bungie told IGN that other new raids are currently in development, although you can sever all hopes of seeing them in House of Wolves.
Matt Sammons, Lead Designer on House of Wolves, said, "The in-game for House of Wolves consists of Prison of Elders, Trials of Osiris, and that's all. There are Raids being worked on still, but we're not talking about them today."
More details on the other new multiple raids for the game are expected soon.
'Taken King' September Expansion
Destiny's upcoming key September update is set to be named 'The Taken King,' according to a new Bungie trademark recently spotted by NeoGAF user "Kifimbo".
There's a new logo for the same that was leaked on NeoGAF, reminiscent of the Hive. This may suggest "a return to the story of that particular alien race. The Taken King itself may be a reference to Oryx, whose son Crota you squashed in The Dark Below," Eurogamer explains.
"The mark consists of the words THE TAKEN KING in CAPS in the color gray. Below the 'A,' 'K,' and 'E' in the word TAKEN is a graphic image consisting of a large oxblood "V" in the form of two slightly outward curved slashes. Rising from a position approximately two-thirds up the inner sides of the large 'V' is an inverted 'V' with curved sides, and beneath the inverted 'V' is an 'X' consisting of two oxblood slashes resting half-way up the sides of the large 'V,' whose lines cross below the center of the inserted 'V' and then point straight up," the NeoGAF post on the new expansion stated.
It has now been rumoured that The Taken King, previously known by its working title Comet, will actually be Destiny 1.5, although everything here is to be taken with a pinch of salt until more solid details for the same appear from Bungie.
Destiny's House of Wolves DLC will release on 19 May.