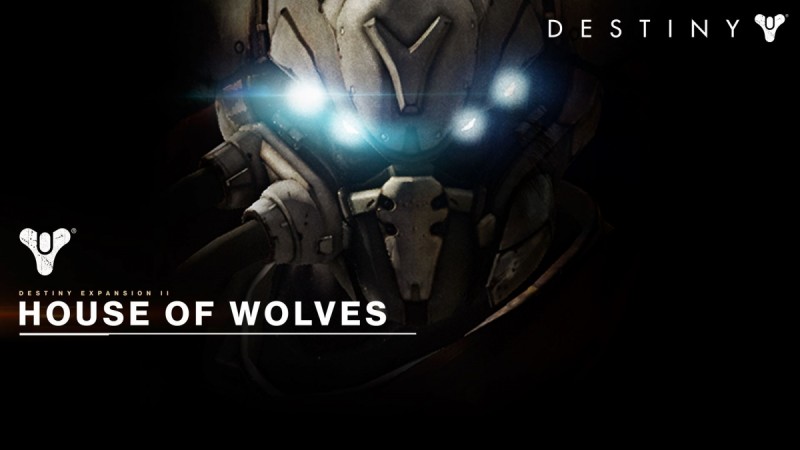 While Bungie has already notified its massive Destiny faithful that the game's next biggest DLC, House of Wolves, is set to arrive soon, we are still waiting to see as to what the DLC will offer on release. However, going by the latest data-mining escapade of a Redditor, it seems the answers are hidden in the newest patch 1.1.2.
Not long ago, Bungie had updated Destiny with the promised patch 1.1.2 that went to add more vault space, apart from fixing a number of glitches in the game's raid. However, data-miners recently cracked open the patch for more information on the DLC, although all of it is to be taken with a pinch of salt.
As revealed, it seems like, with the new DLC, there will be a certain Halls of Amentat social space. This is basically a hangout on Mercury for the Trials of Osiris event. Apart from that, the event will be PvP-based (already revealed).
Also, rather than being disqualified upon losing three straight matches, Guardians will now drop out from losing "too many matches," according to the post on Reddit.
Going by the report, the Reef social space is also called "Queen's Bay" and will be your entry point for collecting Reef bounties, aside from taking part in the Prison of Elders Arena activity. Moreover, Trials of Osiris can also be accessed from here, but that's old information, revealed some time ago.
As far as story missions are concerned, the three story missions for House of Wolves will be somewhat similar to what was said about it before. You'll hunt the House of Wolves in a caldera on Venus and attempt to kill the pack before Skolas can rally them in "An Army of Wolves".
From there, you can head to the Terminus on Venus (You can't miss its major revamp with the recent patch) to hunt down Skolas in "The World Ravager." You will also be scouring the Cosmodrome to kill the Wolves' Baron and his allies in "A Joining of Houses".
The new expansion's strike is called "The Shadow Thief" and will require you to board a Ketch on the Moon to kill Taniks-Syn. Also, players will be treated to four new Crucible maps, ranging from The Timekeeper in Meridian Bay and the Thieve's Den in Ishtar Sink to the Widow's Court in the European Dead Zone and Black Shield in Firebase Thuria on Phobos.
There's also said to be as many as 46 new ship schematics, including an Exotic ship called Manus Celer Dei, aside a Tuned Drive upgrade for your Sparrow. But none of these details can be treated with surety until more official details for the DLC arrive.
Destiny's House of Wolves DLC will be out on 19 May for PS3, PS4, Xbox One and Xbox 360.