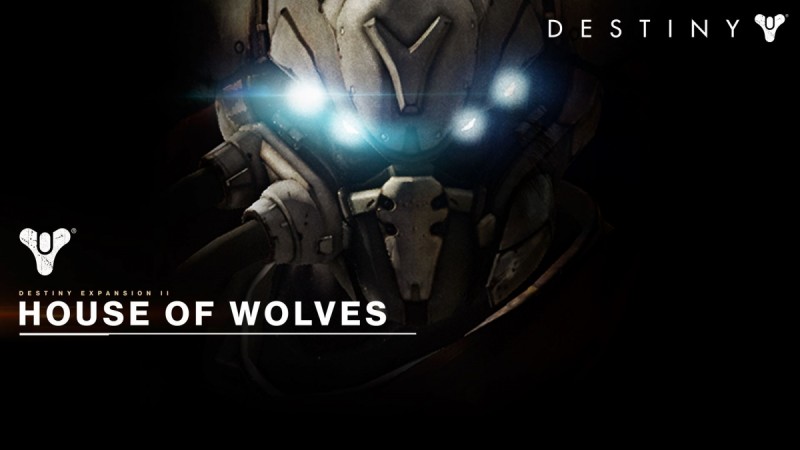 Destiny's much-anticipated House of Wolves DLC was finally treated to some much needed official love when Bungie recently hosted the live stream on Twitch for the upcoming DLC. Needless to say, the live stream talked extensively about a number of features, from the downloadable add-on to the game.
First off, with the new DLC guardians will finally be allowed to exchange materials, thereby improving the game's economy.
The speaker, located in the Tower North, will now offer material exchanges in House of Wolves. Note that each exchange is a give-and-take deal, meaning you can trade a Radiant Shard to get one Radiant Energy, with the Speaker charging a fee of 50 Glimmer for the trade.
If you've got more shards on you than you need, you'll also be able to trade them for other items. The Speaker will now hand you a bundle of 250 Glimmer for one Ascendant or Radiant Shard, and will give you a Mote of Light for two shards.
Besides these, Bungie has also revealed the new "Ascend" feature for all Legendary and Exotic weapons in the game. You will now use a new currency type, called Etheric Light, which can be gained from the Nightfall and Prison of Elders to bring up the weapons and gear to the new attack type and light level cap.
As revealed at the live stream, the House of Wolves DLC for Destiny will also support upgrades for your older gear. The new expansion will introduce an upgrade system that allows players to upgrade Legendary and Exotic gear to get higher damage amount on them.
Again, upgrading Legendary equipment will require the Etheric Light, which can be obtained from House of Wolves' new endgame activities Prison of Elders (the co-op arena based mode) or Trial of Osiris (a new PVP mode).
Note that Etheric Light can also occasionally drop outside of House of Wolves during co-op Nightfall sessions or Iron Banner events.
However, upgrading Exotic Gear will not require Etheric Light. Instead, players will be required to use a combination of Exotic Shards and other materials to revamp the gear. Upgraded armour will now bump the players to the new Level 34 cap, although Legendary and Exotic weapons will get pushed to 365 damage limit.
There's a lot that's been said and written about House of Wolves' new Reef social space. And going by whatever that was revealed for the Reef via the live stream, Bungie is adding this new social space for players to hang out, pick up new bounties and missions, and even purchase new gear.
The newly created space, Queen's Bay in the Reef, will serve as a key location for House of Wolves' story.
Note that one of the main non-player characters in Queen's Bay is Petra Venj, a story agent who serves the Queen. Players will now be able to rank up in her faction, Queen's Wrath, by completing bounties related to hunting down members of the House of Wolves, the group of Fallen that rebelled against the Queen.
Destiny's House of Wolves DLC will be out on 19 May for Xbox One, PS4, Xbox 360, and PS3.