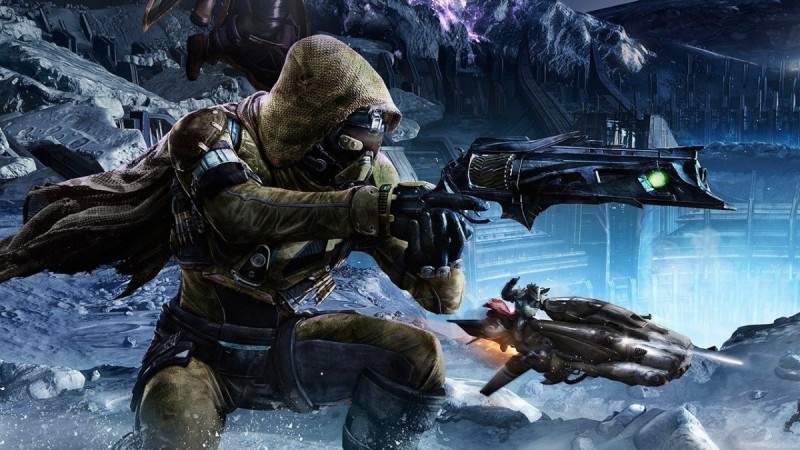 Destiny's Xur Agent of the Nine, the merchant within the Tower, has returned for the 22-24 January weekend and is offering new exotic weapons, armours and other rare goods that can be exchanged with Strange Coins. Xur appears only on weekends.
Over the past several weeks, Xur is not showing up with fan-favourite exotic item Gjallarhorn.
Last week, he showed up with Ruin Wings, Celestial Nighthawk and The Impossible Machines, which have been offered several times before.
So when we compare it to last time's offerings, we cannot complain much. Nevertheless, these offerings from Xur are something Destiny players look forward to and he has released a new set of exotic gears this week as well.
This is Week 72 of Xur's appearance. Xur will be found standing in the Hall of Guardians. He will only be available from Friday 5 am ET till 5 am on Sunday.
Here are the items in Xur's inventory for the 22-24 January weekend:
Mk. 44 Stand Asides (13 SC)
Defense: 280
Discipline: 43 / 61
Strength: 43 / 61
Increases the duration of Should Charge and tighter turn radius while sprinting
Increases the amount of Sniper Rifle ammunition you can carry
Increased Agility for 5 seconds after an Arc double kill
Sealed Ahamkara Grasps (13 SC)
Defense: 280
Discipline: 31 / 44
Strength: 29 / 42
Gain additional melee charge, and melee damage may reload Primary Weapon
Increased melee attack speed
Increases the reload speed of Sidearms
The Ram(13 SC)
Defense: 280
Strength: 59 / 74
Gain increased Armor and all Voidwalker melee attacks trigger Life Steal on hit.
Gain bonus Super energy from melee kills on minions of the Darkness
Replenish health when you pick up an Orb
Exotic Body Engram(19 SC)
Legacy Engram – Gauntlet (29 SC)
Curios:
Void Drive
Stealth Drive
Heavy Ammo Synthesis
Three of Coins (7 SC)
Glass Needle (2 SC)
Meanwhile, Bungie has announced that it will start a new Crimson Double crucible mode event as part of the next update from 9 February. It also revealed that Iron Banner crucible event is back in Destiny.