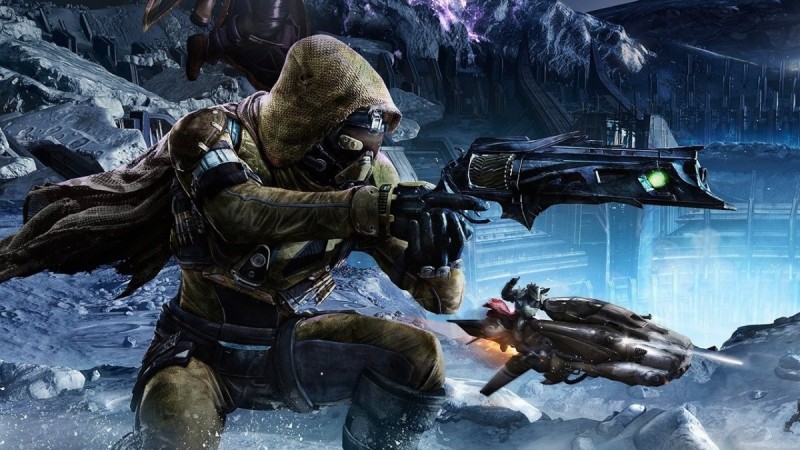 Destiny's Xur Agent of the Nine, the merchant within the Tower, has returned for the 15-17 January weekend and is offering new exotic weapons, armours and other rare goods that can be exchanged with Strange Coins. Xur is known to appear only on weekends.
Over the past several weeks, Xur is not showing up with something fans would love to have like the Gjallarhorn.
Last week, he showed up with Apotheosis Veil and Knucklehead Radar, which have been offered several times. He also brought No Backup Plans.
So when we compare it to the offerings from last time, we cannot complain much. Nevertheless, these offerings from Xur are something Destiny players look forward to and he has released a new set of exotic gears this week as well.
This is Week 70 of Xur's appearance. "Xur has relocated to the Tower. He is now out in the open. Fan out and find him," said Bungie. He was relocated from the Reef. Xur will only be available from Friday 5 am ET and depart at 5 am on Sunday.
Here are the items in Xur's inventory for the 15-17 January weekend:
Ruin Wings (13 SC)
Defense: 280
Intellect: 29 / 42
Discipline: 27 / 40
Heavy ammo drops more often and contains more ammo in each drop
Increased reload speed with Rocket Launchers
Increased grenade throw distance
Celestial Nighthawk (13 SC)
Defense: 280
Intellect: 57 / 72
Golden Gun fires one shot with 6x damage, while granting Keyhole for overpenetration
Gain bonus Super energy on Grenade kills
Gain bonus melee energy on Orb pickups
The Impossible Machines(13 SC)
Defense: 280
Discipline: 28 / 41
Strength: 30 / 43
Grants Landfall
Increased melee attack speed
Increased reload speed with Auto Rifles
Exotic Helmet Engram(19 SC)
Legacy Engram - Primary Weapon (31 SC)
Three of Coins (7 SC)
Glass Needle (3 SC)
Earlier, Bungie had confirmed fixing certain issues in Nightfall, Crucible gameplay and New Year's gift.