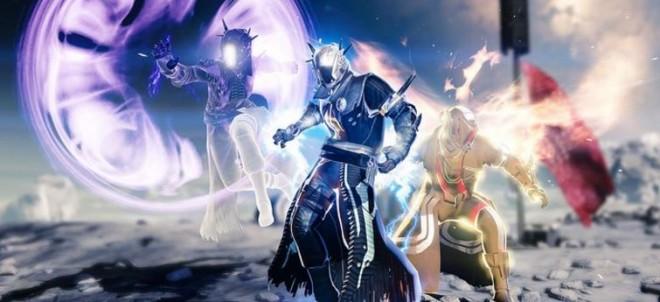 Destiny's Xur Agent of the Nine, the merchant within the Tower, has returned for the April 15-17 weekend and is offering new exotic weapons, armours and other rare goods that can be exchanged with Strange Coins. Xur appears only on the weekend.
Last week's inventory had no new weapon and we saw Xur selling Crest of Alpha Lupi titan Chest Armour, the Don't Touch Me Hunter Gauntlets, the Impossible Machines Warlock Gauntlets, Exotic Body Armour Engram and a Legacy Gauntlet Engram.
Xur will be found hanging out in Reef. He will only be available from Friday to Sunday.
Recently, the game received a new April update.
Here are the items in Xur's inventory for the April 15-17 weekend:
Helm of Saint-14 - Titan Helmet - 13 Strange Coins
Young Ahamkara's Spine - Hunter's Gauntlets - 13 Strange Coins
Starfire Protocol - Warlocks Chest Armour -13 Strange Coins
Bad Juju – 23 Strange Coins
Legacy Special Weapon Engram – 31 Strange Coins
Here are the other consumable that are being sold:
Plasma Drive — Vehicle Upgrade — 23 Strange Coins
Emerald Coil — Vehicle Upgrade — 23 Strange Coins
Heavy Ammo Synthesis — Consumable — 1 Strange Coin
Three of Coins — Consumable — 7 Strange Coins
Glass Needles — Material — 3 Strange Coins
Mote of light — Material — 2 Strange Coins