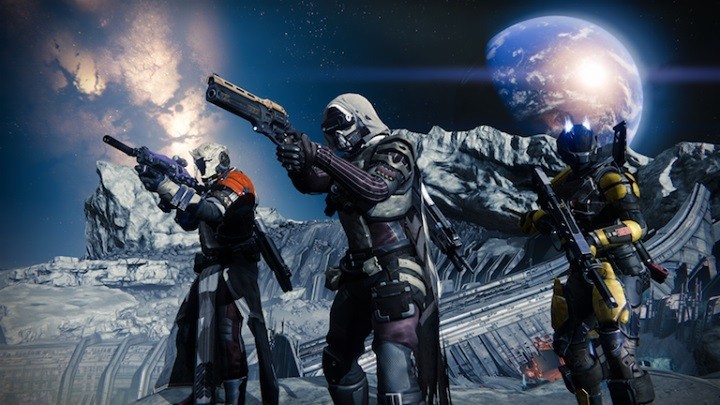 Destiny's Xur Agent of the Nine, the merchant within the Tower, returns for the 13-15 November weekend. He offers new exotic weapons, armours and other rare goods that can be exchanged with Strange Coins. Xur is known to appear only on weekends.
Last week was disappointing for Destiny players as the exotic equipment Xur provided was already part of his earlier inventory. But Xur offering players Impossible Machines was rather new; this will be handy for players who did not purchase the Taken King exotic item.
This is Week 62 of Xur's appearance. Xur will be found on Tower Hangar, to the right of the first set of stairs.
Xur will only be available from Friday 5 am ET and departs at 5 am on Sunday.
Here are the items in Xur's inventory for the 13-15 November weekend:
Crest of Alpha Lupi
Defence: 280
Intellect: 90 / 110
Supers generate an extra orb. Revive and be revived faster.
Increases the amount of Pulse Rifle ammunition you can carry
Increased Recovery for five seconds after taking Arc splash damage
Young Ahamkara's Spine
Defence: 280
Discipline: 55 / 68
Increased Tripmine Grenade duration. Gain an additional Tripmine Grenade charge.
Increased reload speed with Scout Rifles
Increased grenade throw distance
Obsidian Mind
Defence: 280
Intellect: 34 / 49
Strength: 35 / 50
Nova Bomb reduces cooldown of next Nova Bomb
Gain bonus Super energy on Grenade kills
Replenish health when you pick up an orb
Exotic Gauntlet Engram
Legacy Engram - Body Armor