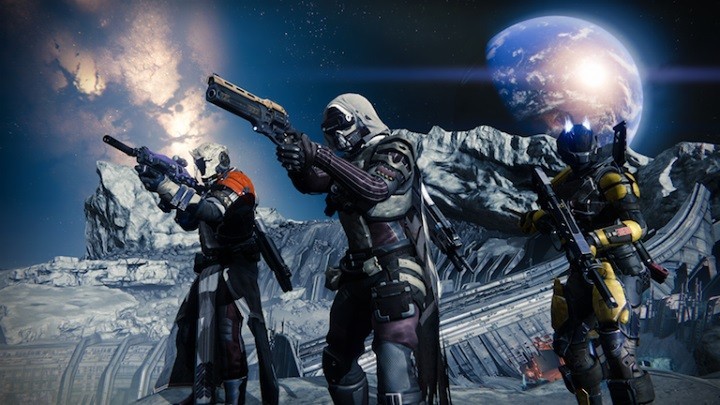 Xur is an important part of Bungie's Destiny, who is the in-game character Xur Agent of the Nine, the merchant who comes during the weekend to sell new exotic weapons, armours and other rare items for anyone who has saved Strange Coins and/or Motes of Light. He is usually found within the Tower.
A Reddit user, destiny_guru (via Gameranx), has shared a guide that will help us upgrade exotic gear via Xur. Below is the information he shared how the three stats affect the cool-down timers, based on 0 stat and max stat, respectively:
0 stat -
INT: 5:30
DIS: 1:00
STR: 1:09
271 stat -
INT: 3:55 (assuming you aren't killing anything or stacking buffs from your gear)
DIS: 0:27
STR: 0:31
Now using simple division, players will find these calculation of how many points it takes to lower cool-down per second:
INT: 3 points
DIS: 8 points
STR: 7 points
Here is what happens and its all in the math:
3 points INT lowers super cooldown by 1 second.
8 points DIS lowers grenade cooldown by 1 second.
7 points STR lowers melee cooldown by 1 second.
Finally, when you hit max stat 271, you will see no improvement and it is no longer worthwhile.
Vault Space Set for Expansion
Bungie has said that it will be giving its Guardians more space as it is increasing the Vault space, allowing them to store their exotic and legendary loot, as it prepared for its next expansion, House of Wolves.
"We know you need more space to collect all the treasures you gain from your missions, and more gear is on the way," Bungie announced in its Weekly Update.
"Update 1.1.2 will push the boundaries of your secure repository. The new dimensions will let you store twenty-four (24) ARMOR pieces, thirty-six (36) WEAPONS, and twenty-four (24) GENERAL items," said Bungie. Currently the Vault provides storage 20 armour pieces, 20 weapons, and 20 general items.
However, the memory constrains in PS3 and Xbox 360 will affect Destiny players on these platforms, as they have to remove the item comparison feature in order to allow vault expansion.
"We weighed the options, with player feedback in mind, and decided to move forward with the expansion by disabling the item comparison feature within the Vault on PlayStation 3 and Xbox 360. Item comparison will continue to function within the Vault on PlayStation 4 and Xbox One, and in all other contexts on all platforms," Bungie noted.
Destiny players will get update 1.1.2 in April 2015 and House of Wolves expansion will follow closely after.
Gameplay Designer of Destiny Leaves for Bethesda
Josh Hamrick, senior gameplay designer of Destiny, announced via Twitter of his exit to Bethesda.
Hamrick had joined Bungie in 2009. He did not leave the company on a sad note as Destiny had done real good and has a dedicated fan-following.
Though Hamrick has said he will be heading to Bethesda Studios and is excited about the "new challenges," he has not specified if he will be working on the next Doom, Fallout 4 or a possible Dishonored 2, which are all games that could be in development in Bethesda.
Next Friday, after nearly 6 amazing years and w/ REACH & Destiny on the shelf, I say goodbye to my @Bungie family... A new adventure awaits!

— Josh Hamrick (@Josh_Hamrick) March 28, 2015
Love you @Bungie! Thanks for millions of great memories. Keep kicking ass! Always & forever your biggest fan. pic.twitter.com/HlW9DszpfO — Josh Hamrick (@Josh_Hamrick) March 28, 2015
Bethesda! It's Bethesda! I'm going to @BethesdaStudios and I'm super stoked about it!! :-). I hope you'll continue to follow along with me!

— Josh Hamrick (@Josh_Hamrick) March 28, 2015