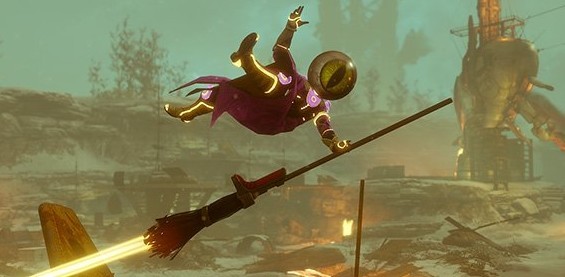 Destiny, the online-only first-person shooter video game from developer Bungie, has launched its Halloween update special, Festival of the Lost.
The new Halloween special patch introduced by Bungie went live on October 25. This event will be available until November 8.
During the Festival of the Lost, players will be able to unlock Halloween-themed new masks, gear, emotes, and consumables. They can also head for the new quest in Iron Temple, a part of the September expansion.
The Festival of the Lost introduces new Exotic weapon Ornaments for Bad Juju. The Tower, Reef, and Iron Temple will be decorated with the Halloween theme.
Here are the patch notes for the new update in Destiny:
Activities
Visit Eva Levante in the Tower to Trick or Treat and earn paper Masks.
Visit Tyra Karn in the Iron Temple to assist with a task.
Trials of Osiris has become a bit spookier during Festival of the Lost.
The following sources can yield a unique Festival of the Lost vanity item:

Trials of Osiris
Crucible Matches
Strike Hoards
Social
The Tower, Reef, and Iron Temple have been decorated in honour of Festival of the Lost.
Festive music has been added in social spaces.
Eververse
Treasures of the Lost is now available and contains new Masks, Bad Juju Ornaments, a Sparrow, Ghost Shells, and Consumables.
Once Festival of the Lost ends, the Bad Juju Ornaments will be added to Radiant Treasures.
Last year's Festival exclusive Emotes Monster Dance, Zombie Dance, and Boo, have returned to Eververse.
Two new limited Emotes are available: Terrify and Howl.
Vendors
Eva Levante will stop selling Emblems during Festival of the Lost in order to provide players with special Festival items

After Festival of the Lost, her normal Emblem inventory will return