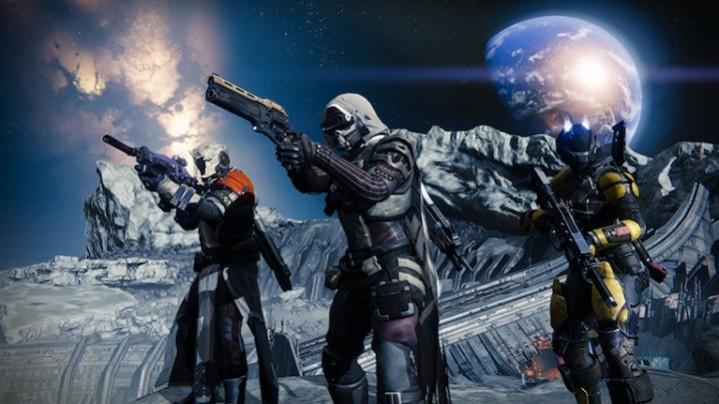 Bungie seems to love surprising Destiny players. Reports have surfaced that the developer has stealthily added Crota's Sword to the Public Event.
Any participant entering the public event can now avail Crota's Sword, reported VG247. Participants will be able to play the event titled Blades of Crota in various places like Earth in the Steppes, Mothyards and Divide and on Earth in the Anchor of Light and Hellmouth.
However, it has not been added to the fan-made Destiny Public Events said the report.
Once players gain entry to the Public Event, they will see the following message on the HUD, "The Minions of Crota have started a ritual. The Blades of Crota have invaded this world."
After this, players will see the spawning of a Mojor Hive Knight. If players are able to kill the Knight, they will be able to grab the sword that the Knight drops.
The report adds that players who grab the sword can "go crazy" for the next 60 seconds on the Hive. When players use the sword, they need to know that players go on third-person perspective. Melee attacks are replaced by the sword slash, and players will be able to go ahead with both horizontal and vertical slashes.
Meanwhile, Bungie has revealed that PlayStation 3 and PlayStation 4 owners will have some exclusive content to enjoy rolling out with the developer's first DLC, the Dar Below, which is scheduled to launch on 9 December. PlayStation players will be given exclusive new content with new missions, weapons, armor, gear, maps and co-operative Strike, six-player Raid.
Below are the full details of the PlayStation exclusive content (PlayStation blog):
New story missions that pit you against a Hive god.
New weapons, armor, and gear to further customize your Guardian.
The ability to increase your Light level to 32, and five additional bounty slots.
Three new competitive multiplayer maps: Pantheon, Skyshock, and The Cauldron.
New cooperative Strike: The Will of Crota. Purge a twisted horror from the Cosmodrome.
An additional resident of the Tower: Eris, a resolute survivor of an ill-fated mission.
And a new six-player Raid: Crota's End. Face him in the deepest dark.