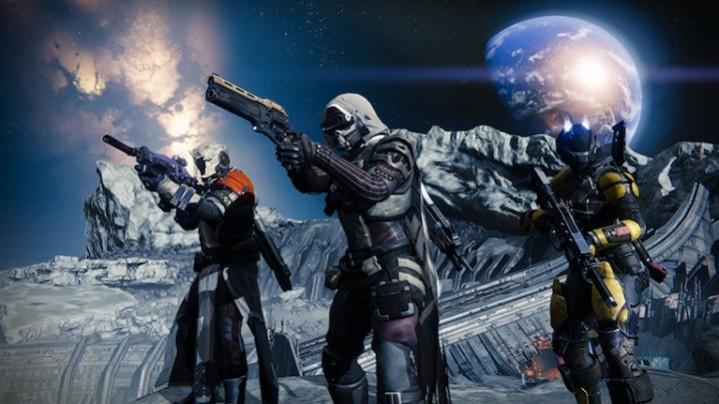 Bungie announced that it will roll out a hot fix 1.0.2 patch for Destiny, which will change Engrams forever.
Several players had reportedly complained about the Engrams issue. Bungie stated that the new patch will go live "next week" for all platforms. It will change Cryptarch and Engram, it said.
"These changes guarantee that Engrams will always decode into items at or above the quality of an engram."
This will also change the way loot drops work. In the current scenario, Legendary Engrams result in Rate Items. And after the patch, they will be able to produce better quality items that include Materials or Engrams.
Bungie has also said that it will kill the Tresure Cave that many called the Destiny Loot Cave. It said that this move was essential to keep the in check of the game's economy. Now, players have to farm in order to come out with better loot.
Destiny was released on 9 September for PlayStation 3, PlayStation 4, Xbox 360 and Xbox One.
Here are the full patch notes for Destiny's patch 1.0.2 (Bungie):
Cryptarch Changes
Cayde-6 took the Cryptarch aside and showed him a sack of doorknobs. He decoded that mystery pretty quickly.
Legendary Engrams will always produce Legendary or better quality items, including Materials or Exotics
Rare Engrams will always produce Rare or better quality items
Rare engrams will have an increased chance to produce Legendary quality items
Activity Changes
Daily Heroics, Weekly Heroics, and Vanguard: Tiger Playlist activities will include Rare and Legendary Engrams, in addition to their existing rewards
Item Changes
Ascendant materials have been promoted to Legendary to closer associate them with the gear they are used to upgrade
Legendary Engram items that exist in your inventory will be demoted to Rare quality when the patch goes live, so decode them while you can. But let's be honest - even if you don't, we all know they were blues already