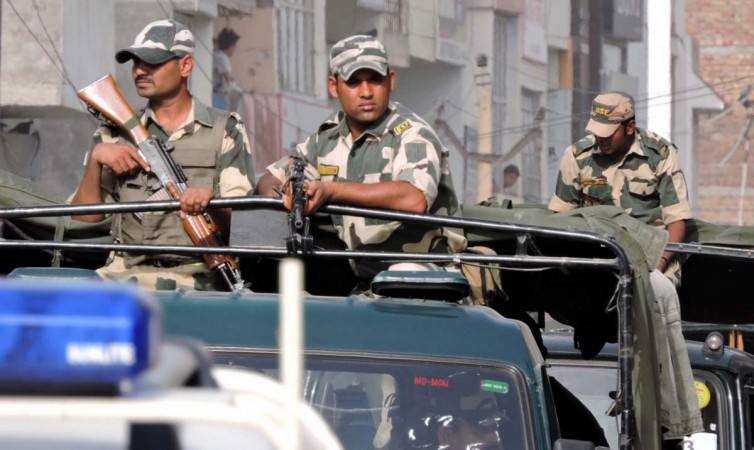 Despite postponement of the Jat quota agitation in Delhi for 15 days, the Haryana government has deployed more than 12,000 policemen belonging to the Haryana Police and paramilitary forces on national highways that connect Haryana and Delhi.
Earlier, the All India Jat Aarakshan Sangarsh Samiti (AIJASS) had said that it would hold an agitation beginning on Monday (March 20). The police and Delhi Metro Rail Corporation (DMRC) authorities had taken precautions to ensure that the protest doesn't spread across Delhi. However, on Sunday (March 19), following a meeting between AIJASS leader Yashpal Malik and Haryana Chief Minister Manohar Lal Khattar, the agitation was deferred.
"Jat reservation process at Centre will begin after appointment of chairman and members to the National Commission for Backward Classes," Khattar said on Sunday. "I appeal to the people that they should cooperate to maintain peace and harmony," he said, adding that there would be no agitation in Delhi on Monday.
Extra teams of policemen have been deployed at NH1 (Delhi-Sonepat), NH2 (Delhi-Faridabad), NH8 (Delhi-Gurgaon) and NH10 (Delhi-Bahadurgarh/Rohtak). Besides, 5,000 paramilitary troopers were also sent to NH2 and NH8, which marks Delhi's borders with Faridabad and Gurugram. Seven thousand policemen were also at NH1 and NH10, borders with Sonepat and Bahadurgah, also in Haryana.
Section 144 was imposed in parts of Haryana and they are likely to be in place as the Jats' organisation will continue protesting in Haryana. The authorities decided to deploy large contingents of policemen keeping in mind the protests in 2016 that saw massive destruction across the state and deaths of several people.
The National Capital had been fearful of the agitation which was supposed to hit the roads on Monday. The police have put in place a 24-point security plan to keep a look on major routes to Delhi.
The police, meanwhile, assured that people working in Gurgaon or Manesar will not be affected as a result.