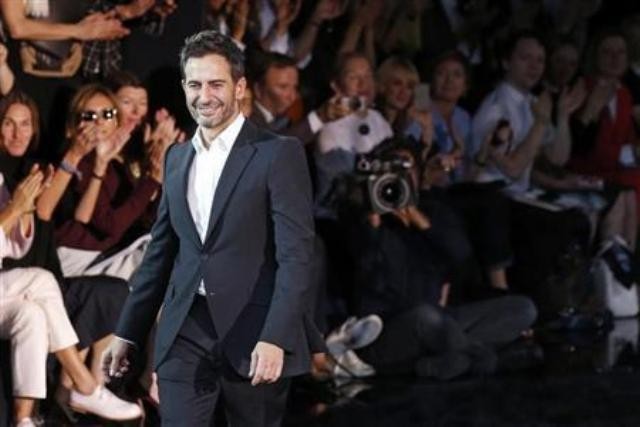 Fashion designer Marc Jacobs, who served as the creative director of French fashion house Louis Vuitton since 1997, has decided to part ways with the iconic brand.
The news was confirmed when LVHM Moët Hennessy Louis Vuitton chairman and chief executive officer Bernard Arnault spoke to Women's Wear Daily and explained that this was the end of the designer's stint with Louis Vuitton.
It is a well known fact that it would be painful for the brand as well as for Jacobs to part ways after such a successful collaboration. The grief became evident when the designer sent a model down the runway in graffiti print attire that carried the words "I Love Paris" all over.
Jacobs is said to be keen on focusing on his namesake brand Marc Jacobs. He is also looking forward and preparing to take the company public.
"Marc Jacobs is leaving Vuitton and will focus on his own brand," Voice of America quoted a source.
While Louis Vuitton was mostly known for its line of travel bags and was often called a luggage house, it was Jacobs who turned it into an global fashion brand. During his tenure, Louis Vuitton has flourished by leaps and bounds and became a celebrity favourite as well.
The 50-year-old designer brought a kind of charm and elegance to the brand that can be only described as unparalleled. He has collaborated with numerous other artists such as designer Stephen Sprouse and Takashi Murakami during his time with LV. Recently, he also joined hands with rapper Kanye West.
Meanwhile, it is being speculated that designer Nicolas Ghesquière, former creative director fashion house Balenciaga, tops the list of designers who might replace Jacobs. However, Arnault insists that the brand is not going to make any hasty decisions.
"No decision will be made immediately," he told Vogue UK, adding that the brand might finalise a deal and make an announcement by the end of October.