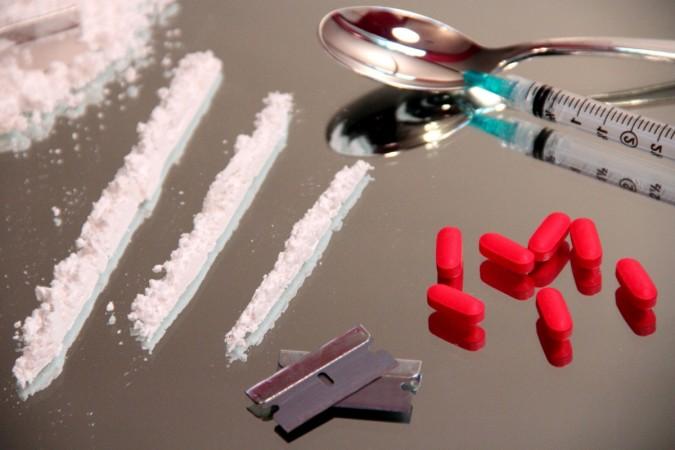 A new designer drug called China White has reportedly penetrated the Indian narcotics market via Myanmar. In the latest crackdown, large quantities of the drug was seized on Wednesday in Mizoram.
Several agencies including Delhi Police have earlier seized more than 12 kg of the drug in the Capital. The seized quantity was worth Rs 50 crore in the international market.
The new drug, which is also called heroin no 4, can be hundred times more potent than morphine or heroin. If a person inhales a small quantity of the drug in its purest form or touches it with bare skin, he or she could die of overdose.
The drug is made of fenatanyl – an opium-based painkiller. It works like any other opiate and comes in powder form that can be inhaled. It can also be mixed with some liquids for injection.
An official from the local narcotics department has said traffickers from Myanmar have become active with the increase in demand for the new drug, and are supplying it to Mizoram and Manipur. The narcotic eventually reaches Delhi and other states from there, according to a Mail Today report.
Experts say China White excites the brain to such an extent that people end up craving for more.
"This killer drug is cultivated in the Golden Triangle [the countries of Myanmar, Laos and Thailand] and is pumped into India using the unfenced border between India and Myanmar. Once it reaches Mizoram and Manipur, it is then trafficked to various states by hiding it in soap cases, toys, footwear and cosmetics. On some occasions, traffickers route it by air," a source told Mail Today.
Opium poppy is grown mainly in the mountainous regions of the Golden Triangle by peasants. The poppy is refined to China White by mixing it with fentanyl, an official said. Heroin users are usually more inclined to China White which is more powerful that heroin alone.
Sources say details of the refining and adulteration process that results in China White from opium are easily available online.
Fentanyl overdose has lead to several deaths across the world. Canada declared it a public health crisis in September 2015. US recorded 20,100 deaths from fentanyl overdose in 2016. In the same year, fatal fentanyl overdoses in British Columbia, Canada, averaged two persons per day.