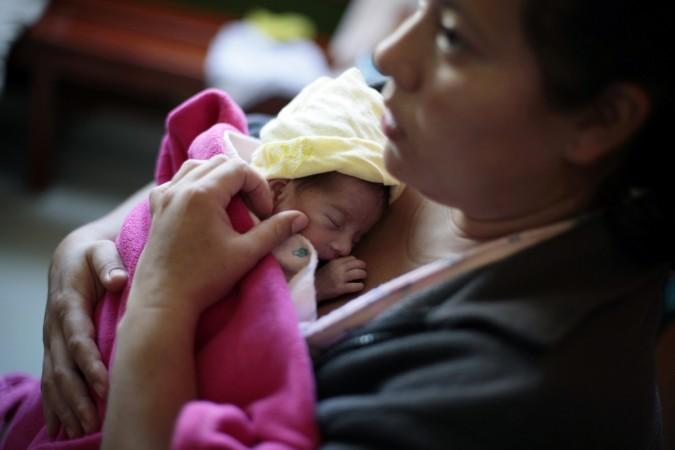 A majority of children would be conceived in laboratories instead of naturally in developed countries in two decades from now, says a leading academic at the Stanford University. Henry Greely, Director at the Center for Law and the Biosciences, Stanford University, believes that the process of conception could even become stigmatised in the future, the Independent reported.
"In 20 to 40 years, when a couple wants a baby, he will provide sperm and she will provide a punch of skin," Greely told The Times, according to the Independent. The procedure would result in the creation of designer babies, designed as per the wishes of parents.
The baby making process will involve the parents choosing the type of hair, eye colour and shape they want in their children. Parents would even get to choose from a number of embryos so that they pick up the healthiest one after the experts inform them of the maladies associated with the embryos. Greely said after weighing the potential advantages and disadvantages of the healthier embryos, the parents will get to choose the one to be implanted into the woman, which will become their child.
The Stanford University expert also believes parents are likely to have a say in the intelligence quotient of their children. "I think here information will be limited. We won't be able to say, 'This child is in the top one percent of intelligence'. We probably will be able to say, 'This child has a 60 percent chance of being in the top half'," Greely said.
Greely has included his foresight in his book, "The End of Sex and the Future of Human Reproduction." The historic evolutionary change, says Greely, will prevent invasive procedures for harvesting eggs for IVF by creating the egg cells from skin samples of women.
He further said there would be lesser chances of babies produced in laboratories to develop hereditary diseases, which could save parents from spending money on unhealthy babies. "Particularly in countries where you pay for healthcare socially, if children are born after this is a possibility, there may well be a stigma to doing so naturally," he said.
Greely said the new method could even help same-sex couples have their own genetic children. "What if a woman decided to make eggs from herself and sperm from herself, and then transfer them to her own uterus? I don't think many people would do that, but it's a big world," he added.
The breakthrough genetic engineering method, according to some experts, could however eliminate the Homo sapiens species entirely. "Our end will come about as a result of designer babies and artificial intelligence," Seth Shostak, director of the Search for extraterrestrial intelligence (Seti) Institute said in an opinion piece on Seti. "Re-engineering our children will transform our species even faster. We can eventually produce offspring that are as different from us as dogs are from gray wolves, he said.