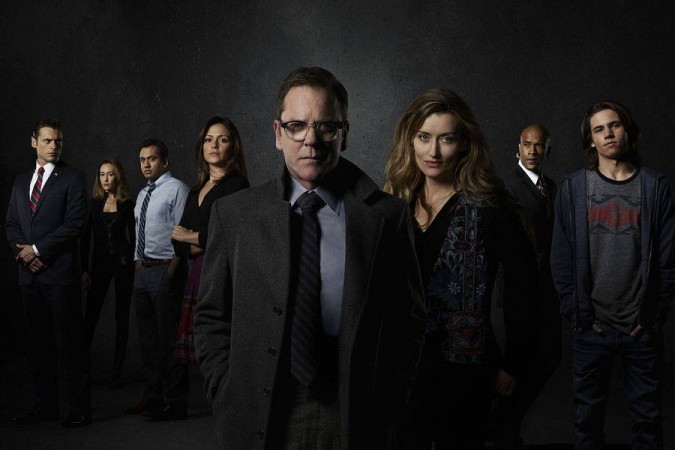 ABC's latest fall TV show Designated Survivor introduced two American presidents in a matter of a few minutes. And when the series returns for its new instalment, season 1 episode 2 titled The First Day, we will be introduced to another cabinet minister who could dethrone Tom Kirkman (Kiefer Sutherland).
In the upcoming episode of Designated Survivor, Tom Kirkman learns that his new role as the president of the United States isn't permanent or safe. The synopsis (via TV Guide) states that Kirkman learns of another designated survivor on his first day in office.
According to executive producer Jon Harmon Feldman, the show's narrative adopts a US fail safe strategy that started during the Cold War.
While elaborating on who really is a designated survivor, Feldman said, " Basically, someone is chosen from the party in power, from that presidential administration, to sit out and be in a secure location when the rest of the government is assembled." However, in Kirkman's case, there is more than one survivor.
That Kirkman isn't the only cabinet minister chosen for the position of the president comes as a shock to this former Secretary of Housing and Urban Development. However, Kirkman's strategy for dealing with this situation remains to be seen.
At the moment, the president has no friends in the White House but he does need to form allies if he is to survive Washington politics. The summary for Designated Survivor season 1 episode 2 states that Kirman's detractors will try to challenge his power and position as soon as he assumes office.
The upcoming instalment also explores how the American public responds to Kirkman's first presidential address. In an interview with The Hollywood Reporter, Feldman said episode 2's plot centers around this: "It is President Kirkman's first full day as the President of the United States. The challenges — domestic, international, professional and personal — come flying at him fast and furious."
Designated Survivor season 1 episode 2 airs at 10 pm EST on Wednesday, September 28 on ABC.