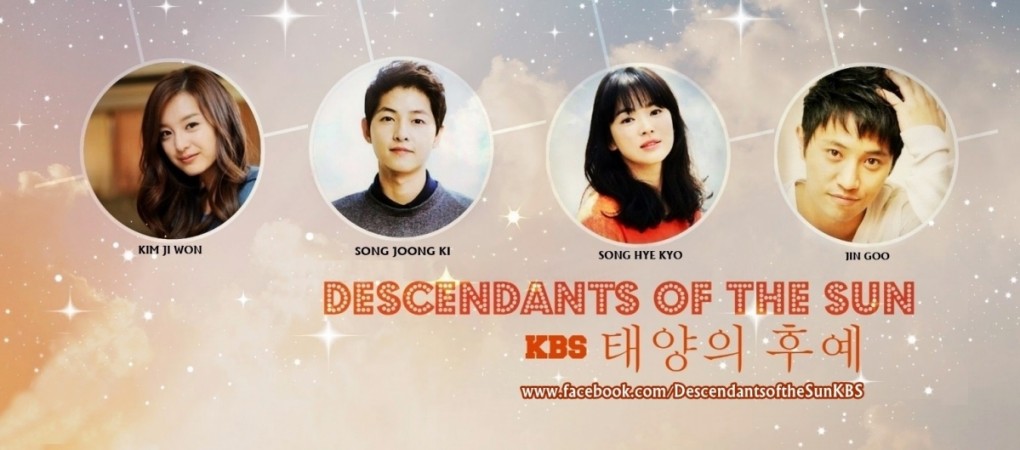 Ever since the final episode of "Descendants of the Sun" was aired last week, fans of the popular South Korean drama have been eagerly waiting for some news on the rumoured Season 2. Sadly, it really doesn't look like it will ever happen.
Kim Won Suk, one of the scriptwriters of "Descendants of the Sun," recently gave his final verdict on the speculation surrounding a second season.
"I have no plans for a second season," he said in an interview on April 19, according to Soompi. "I've already told the story I wanted to tell. I hope that Yoo Si Jin will lead a happy life in the future without any more trouble."
Kim Won Suk co-wrote the "Descendants of the Sun" script with Kim Eun Sook. The writer also spoke a bit about what he might work on next. "I want to write a historical drama," he said. "I also want to try writing in the 19+ genre. I am curious if the Korean drama industry will produce more adult dramas in the future."
Meanwhile, "Descendants of the Sun" director Kim Si Hyung recently revealed that the show had a "bed scene" which was edited out of the final version. On April 18, the director appeared on KBS's YouTube show "Got TV" and shared some behind-the-scenes stories.
"It's regretful that scenes got edited out, but I'm especially sorry that Jin Goo and Kim Ji Won's bed scene got cut," he stated. The director went on to explain, "During one of the flashback scenes, there's a line that goes, 'Then let's go sleep.' There was a bed scene after that. I think it got cut during the latter half of the editing process, but it wasn't vulgar."