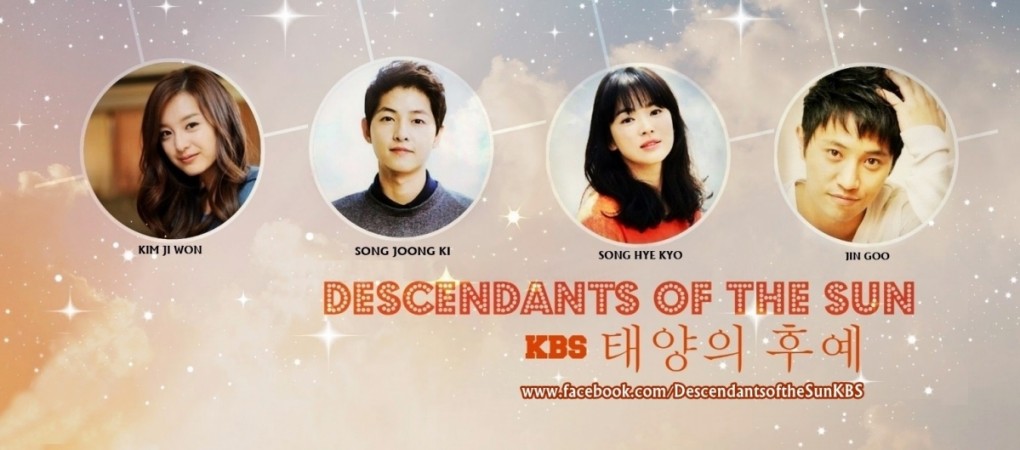 The final episode of popular South Korean TV drama "Descendants of the Sun" aired on Thursday, April 14, bringing an end to the first, and most likely the only, season of the show.
While fans across Asia would be thrilled at the prospect of a second season, producers of the show have clearly stated that it is not happening. But there is something else that fans can look forward to -- a "Descendants of the Sun" special three-part series that will showcase an epilogue and highlights.
KBS made the announcement last week, about the after-the-finale special segment. It is basically the team and network's way of saying thank you to die-hard fans for making "Descendants of the Sun" such a massive success, according to Asia Times. The special episodes featuring an epilogue will air from April 20 to 22 at 10:00 p.m. KST.
Soompi reports that the first two special segments will each be 70 minutes long. This special will showcase major scenes, highlights and behind-the-camera footage. It will end with a special segment that will serve as an epilogue to Shi Jin and Mo Yeon, and Myung Ju and Dae Young's story.
The finale episode of the series, which aired on KBS 2TV and Chinese video platform iQiyi, ended on a happy note. Kang Mo Yeon (Song Hye Kyo) and Yoo Shi Jin's (Song Joong Ki) story concluded with them being reunited after a year. Kang Mo Yeon used to think that Yoo Shi Jin had died, but he had been alive the whole time.