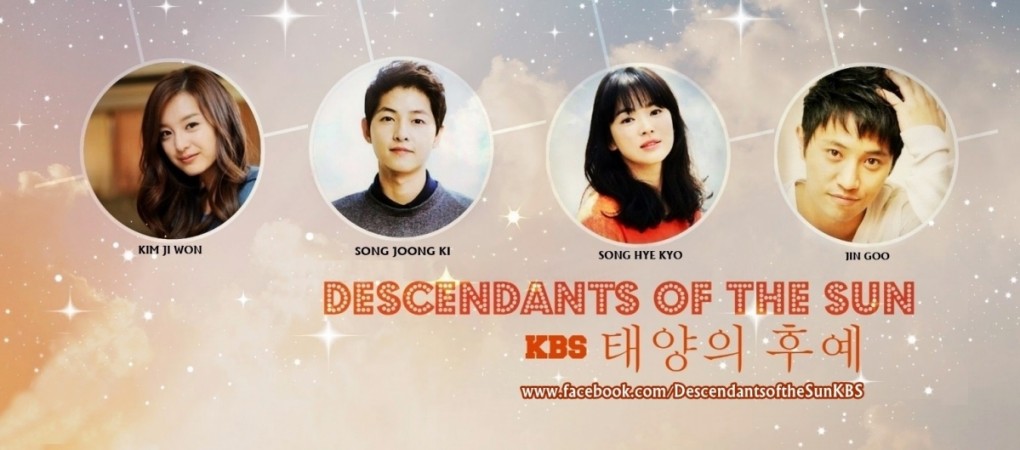 Rumours that "Descendants of the Sun" actors Song Hye Kyo and Song Joong Ki are dating regained traction last week after the couple reportedly indulged in some public display of affection during a recent fan meet.
On June 17, Song Hye Kyo attended a fan meet in China where she praised her "Descendants of the Sun" co-star saying she was impressed with Song Joong Ki's popularity with the Chinese audience. "I had a sense of Song Joong Ki's popularity through the internet and news articles, but actually coming here and seeing this for myself makes me feel happier and more nervous than him," she said, reported Soompi.
The fan meet featured an interaction with the attendees where Song Hye Kyo noted that she was happy to have worked with Song Joong Ki, who has often been described as a thoughtful and sincere actor. "I was looking forward to meeting him since so many people told me good things about him, and it turned out that he was an even better person than I'd thought. He's very sincere and thoughtful when filming. I think he's really cool," the actress said.
According to various reports, the couple took part in a number of activities during the fan meet, and it looked like they couldn't keep their hands off each other. While Australian Network News noted that there were various instances when Song Joong Ki placed his arm on Song Hye Kyo's shoulder, as per Soompi they were often spotted gazing lovingly into each other's eyes.
Are they in love? No, according to a recent Asia Times report. The publication noted that Song Joong Ki kept calling his co-star "sonbe-nim" (my senior colleague) and at one point even referred to Song Hye Kyo as "noona" (elder sister).
"Descendants of the Sun" is currently filming Season 2. However, Song Hye Kyo and Song Joong Ki will not be a part of the love story next year.