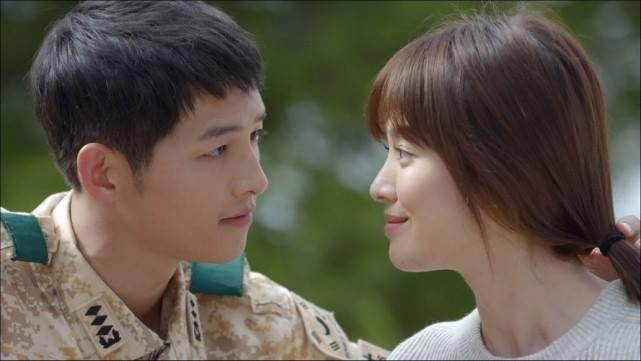 Singer Gummy recently appeared on SBS' "Cultwo Show," where she was all praises for "Descendants of the Sun" actor Song Joong Ki. Calling him kind and considerate, Gummy said that she even received a brand new handbag from the actor during a recent event.
"I've been singing a lot of drama OSTs lately. I sang one for 'Descendants of the Sun.' I went to the drama concert, and Song Joong Ki came and gave me a handbag," she said, according to Soompi. She also added that the handbag was from a reputed brand. "It's the first time I had a long conversation with Song Joong Ki. He was very kind and considerate," she added.
Gummy isn't the first person to sing Song Joong Ki's praises. "Descendant of the Sun" actress Song Hye Kyo said during a fan meet last month that she was looking forward to working with him in the Korean drama as people had only nice things to say about the actor.
"I was looking forward to meeting him since so many people told me good things about him, and it turned out that he was an even better person than I'd thought. He's very sincere and thoughtful when filming. I think he's really cool," the actress said, reported Soompi.
Song Joong Ki is riding high on the popularity of the hit military drama "Descendants of the Sun," which is currently filming Season 2. But Song Joong Ki and his on-screen and rumoured off-screen love interest Song Hye Kyo will not be a part of the second instalment.
Song Joong Ki is currently busy filming "Battleship Island" and according to reports, he has been approached for a role in a Chinese project. Song Joong Ki is reportedly being considered for the lead role in Korean-Chinese production "You, The Scent of Love." But according to Song Joong Ki's representatives, the actor hasn't decided on his next project. His current focus is on "Battleship Island."