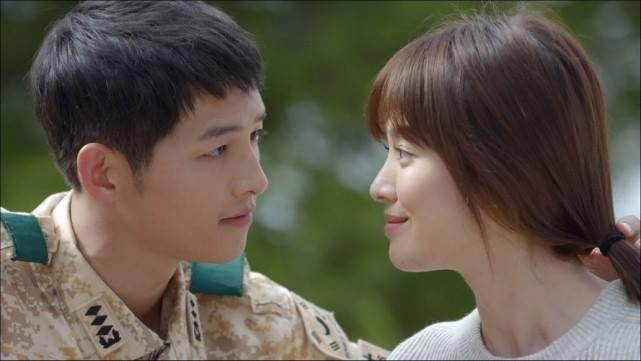 Song Hye Kyo has been unintentionally dragged into the controversy surrounding Lee Min Ho and Bae Suzy's split. Song Hye Kyo's name got dragged into the affair after several publications noted that Lee Min Ho had once called the "Descendants of the Sun" actress his ideal type.
In an interview with ISplus that took place almost two years ago, Lee Min Ho expressed a desire to work with Song Hye Kyo and said she was his ideal type. "I would like to work with my ideal type, Song Hye-kyo sunbae (senior). Although she has an elegant and classic style, her charisma is also strong and her acting talent is outstanding. If we act together, I think I could learn a lot from her. But I'd probably tremble (be nervous) a lot," he said, according to Inquisitr.
Several publications have even gone to say that Song Hye Kyo's alleged involvement in Bae Suzy and Lee Min Ho's split has cost her a role in Season 2 of "Descendants of the Sun." At this point all these are mere speculations, as there is no concrete proof to indicate that the "Descendants of the Sun" actress was involved with Lee Min Ho.
Song Hye Kyo is currently riding on the success of her recent military drama "Descendants of the Sun." She is yet to sign a new project, and in a recent interview revealed that her next might be a movie.
"I have no idea yet. I did get a couple of offers, but I still can't bring myself to read a new project. Rather than a drama, I think I may pick a movie," said Song Hye Kyo, according to Inquisitr, "For dramas, I've become more careful because now there are specific works that you think of when you hear the name Song Hye-kyo. If I were to do a drama again, I would really like to work on a fatal melodrama. Like a love that can't be? I await a project where I'd have to deeply invest my emotions in," she said.