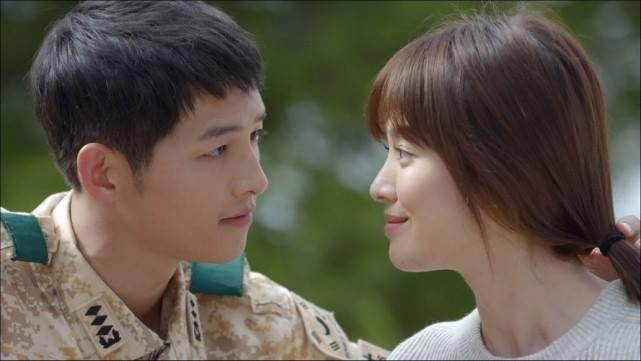 Rumours are rife that political tension between China and South Korea over THAAD (Terminal High Altitude Area Defense) has resulted in "Descendants of the Sun" actor Song Joong Ki losing out on an $8 million Chinese drama offer.
Now, Blossom Entertainment, his agency, has come forward clarifying that there's no truth to these reports, as Song Joong Ki had not signed any Chinese projects. "He did receive many offers for Chinese dramas and movies, but nothing was confirmed. Therefore, the word cancellation does not make sense in this situation," a representative for the actor told AllKpop.
The representative also added that the only project that has been confirmed is "Battleship Island."
However, a Chinese smartphone advertisement featuring the actor has reportedly been cancelled. According to reports, Vivo will no longer be using the ad that used Song Joong Ki as a model. Back in May, Song Joong Ki grabbed headlines for the 22.8 million yuan (approximately $3.4 million) he received to be featured in the advertisement. Although the ad has been pulled, the actor will retain the fee in full.
Meanwhile, there is still no news on if Song Joong Ki would be a part of Season 2 of "Descendants of the Sun," which will reportedly air next year. According to some reports, the second instalment will focus on the characters of Jin Goo and Kim Ji-Won. In an interview with Allkpop, the actor said that he would be ecstatic to be a part of "Descendants of the Sun" Season 2.
If there is a season 2, then of course I will take part. I will do it again no matter how successful or not it may be since I received a great gift from it. I have to pay back what I received."