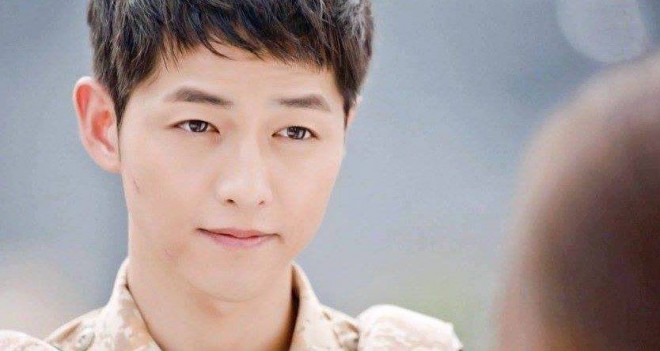 There hasn't been any official announcement regarding the plot of Season 2 of "Descendants of the Sun." But that hasn't stopped fans of the Korean military drama from speculating on the plot for Season 2.
Here are two such plot rumours that might be featured in the second instalment of the show.
Wedding: According to an unconfirmed report, Season 2 will see feature the wedding of Song Joong Ki and Song Hye Kyo's characters Yoo Si Jin and Kang Me Yeon respectively. The previous season dealt with their character's love story and the drama ended with the entire team once again being called into action following a volcanic eruption in Canada.
New romance: Rumours are also rife that Song Joong Ki and Song Hye Kyo will not reprise their roles in the second instalment, and that the focus will shift to Seo Dae-Young (Jin Goo) and Yoon Myeong-Joo (Kim Ji Won).
At this point, all these should be considered rumours, as there hasn't been an official statement regarding the plot or release date of Season 2 of "Descendants of the Sun." All that KBS drama department head Jung Sung-ho revealed during an earlier interaction with the media was that the network was planning to launch a "Descendants of the Sun" project in 2017.
KBS will strive to produce a second Descendants of the Sun to meet expectations and repay viewers," Jung was quoted as saying by Soompi. "We plan to launch a Descendants of the Sun project for broadcast in 2017 through negotiations with the cast and production team."
This statement is in contradiction to what "Descendants of the Sun" co-writer Kim Won Suk said about a possible sequel. "I have no plans for a second season. I've already told the story I wanted to tell. I hope that Yoo Si Jin will lead a happy life in the future without any more trouble," he was quoted as saying by Soompi.