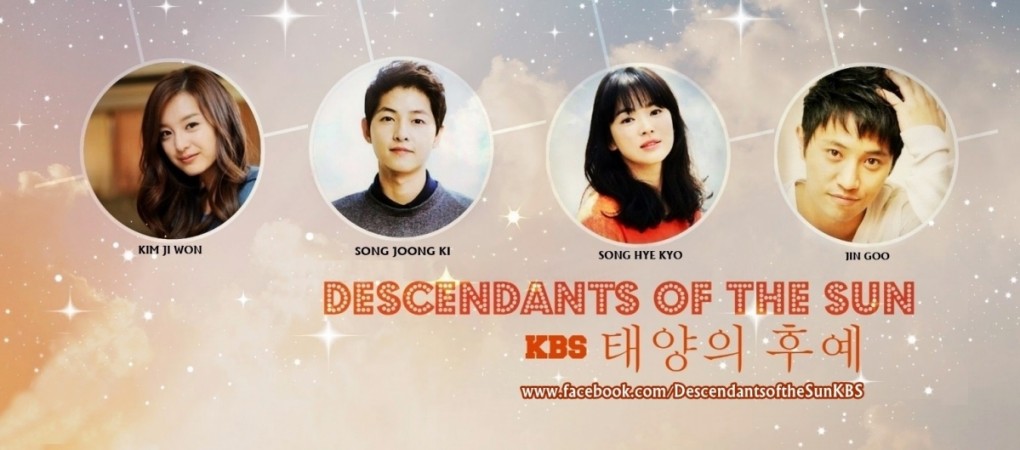 The popularity of South Korean military drama "Descendants of the Sun" has resulted in its lead actor Song Joong Ki becoming the most searched hallyu star in Google in recent weeks. And if online chatter is any indication, fans are eager for any information on Season 2 of the drama.
Season 1 had Song Joong Ki and Song Hye Kyo playing Captain Yoo Shi Jin and Kang Mo Yeon respectively, and many have been wondering if the duo will reprise their roles in Season 2 as well.
The duo has yet to comment on whether they are part of Season 2, but it seems unlikely considering they are busy with various other projects. Reports swirling around also indicate that the second installment will focus on Lieutenant Yoon Myung-Joo (Kim Ji Won) and Sergeant Seo Dae-young (Jin Goo), who played the second leads in Season 1.
Not everyone seems to be happy with this decision. According to reports, director Lee Eung Bok has parted ways after being informed that Song Joong Ki and Song Hye Kyo won't be a part of Season 2. Kim Eun Sok, the series' main writer, had distanced himself from Season 2 much earlier.
Will there be a sequel to the show now that most of the main players have parted ways? Back in April, KBS said it was having an internal discussion regarding Season 2, but noted that nothing was finalized.
"We are creating the second 'Descendants of the Sun,'" Jung Sung-hyo, head of KBS's drama department, was quoted as saying by Asia Times. He added that the goal was to release it by 2017. Without revealing much about the cast, he noted that the network was in talks with the main actors of the series. "We can't say they are in for certain because actors don't make such decisions until they read the script," he said.
"'Descendants of the Sun' rewrote history by rekindling 'hallyu,' so I'm sure our upcoming project will receive critical acclaim domestically and internationally, too," Jung said.