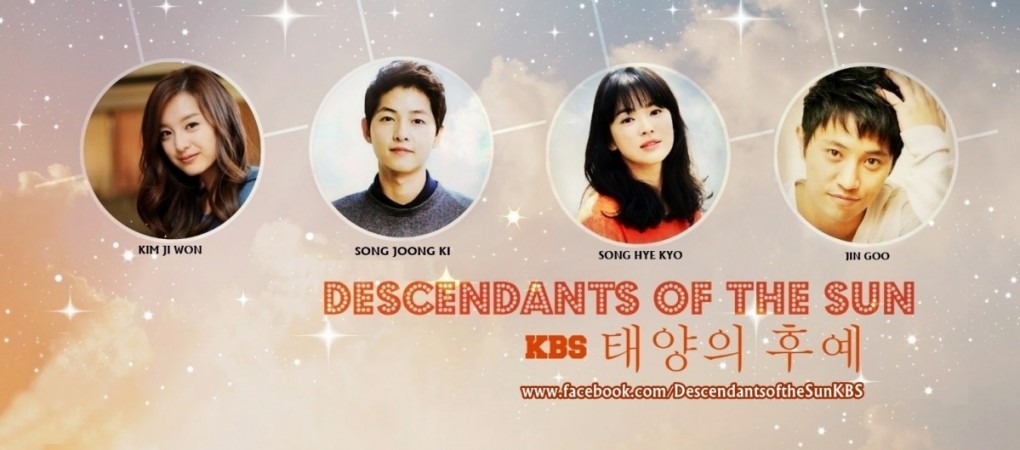 One of the most awaited dramas of 2017 is the sequel to Descendants of the Sun, which was a success not just in Korea but world over.
Descendants of the Sun Season 2 was announced shortly after the first season ended, and at the time KBS announced that it was a special gift to fans. But since then there has been no word on the project, and unconfirmed reports stated that Song Joong Ki and Song Hye Kyo, who played the leads in the first season, have refused to be a part of the project due to their commitments to other projects.
Song Joong Ki is busy with his latest movie Battleship Island and Song Hye Kyo is said to be eyeing Hollywood projects. Song Joong Ki will also be a part of upcoming drama Man to Man, where he will play Yeo Woon Kwang, an assistant director.
Meanwhile, rumours also state that Descendants of the Sun Season 2 is in the works with Sergeant Seo Dae-young (Jin Goo) and Lieutenant Yoon Myung-joo (Kim Ji Won), who played the second leads in the first instalment of the Korean military drama.
In an interview with Allkpop, Jin Goo said he would be more than happy to be a part of the second instalment, as he gained a lot from being a part of Descendants of the Sun Season 1. "I will do it again no matter how successful or not it may be since I received a great gift from it. I have to pay back what I received," he said, adding that he is amazed at the popularity of the show.
Descendants of the Sun Season 1 wrapped up in April 2016. Season 2 is expected to air sometime in the beginning of 2017.